I've been bumming out the past few days, but maybe it's time I share some fun news: I am back at school, and this is my last year here! I also have an internship at
Good Housekeeping
magazine (Hearst Corporation) in New York City this fall. I've only been one day so far, but I think I sort of love it. More on that later.
Also, everything I've been wearing lately is from Wet Seal, which is really odd. This dress is. Normally I don't shop there much, and I definitely didn't buy all of this recently, nor was it all in one trip. Guess I've just been drawn to their label lately.
I believe I can fly? Ummm.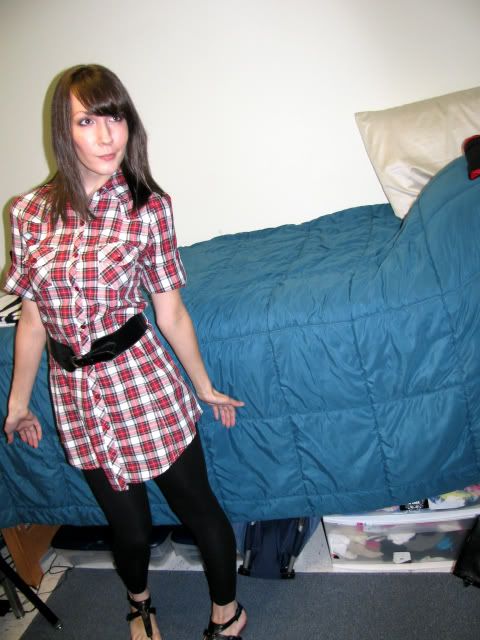 Also, my other camera appears to have broken, so bear with me while I get used to this one and take a lot of crooked pictures...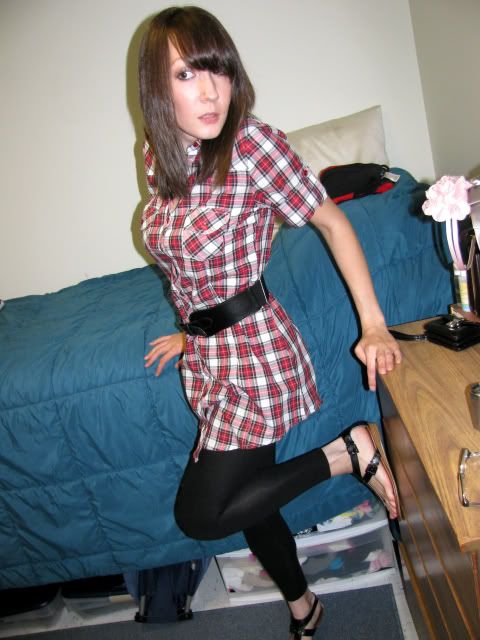 Yeah... Hopefully I learn.
Dress & Belt:
Wet Seal
Leggings:
Target