I had incredible luck at my favorite local thrift store during spring break - I made off with these boots and six great-fitting skirts in one trip, including this hot pink one that I wore this last night and for most of today... Until I showered.
Why headbands are so helpful.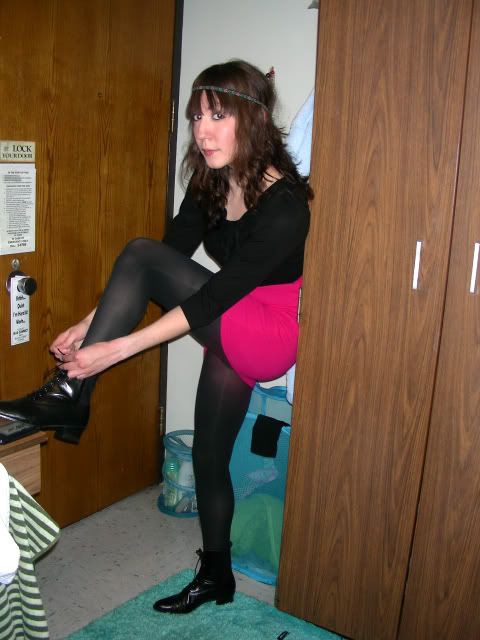 Why do I look like a hunchback in this one, please?
Shirt:
H&M
Skirt:
Thrifted (brand: Express Tricot)
Tights:
Target
Shoes:
Thrifted (brand:
Unisa
)
Ribbon:
A.C. Moore