I actually wore this last night, but while I was writing this entry, got invited out to grab food and watch Tough Love and the rest was history. I'm still trying to keep up with taking pictures of my outfits, but never quite make it to posting them. Ugh. But hey, there's more coming.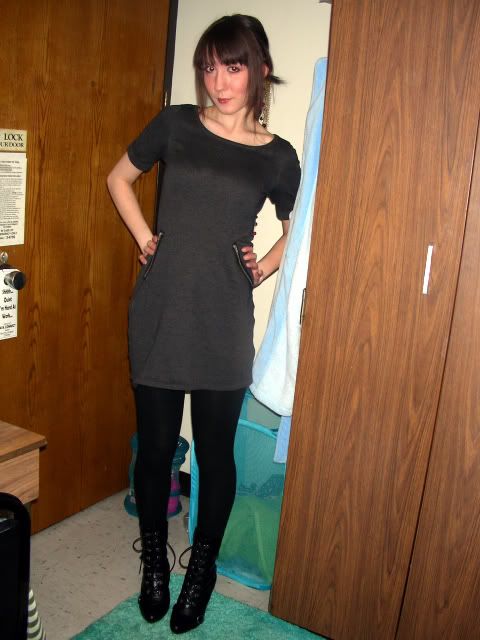 My room has been such a mess lately, I have nowhere but this corner to take pictures. Shameful!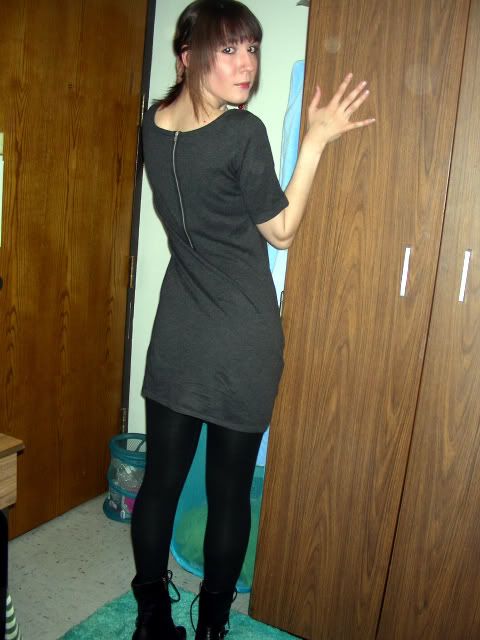 Zip it.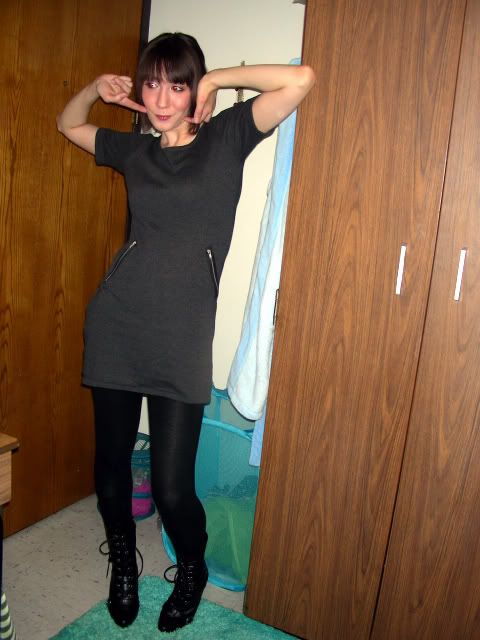 Nerd attack. Ever have those pictures that you just can't edit the red-eye out of?
Dress:
H&M
Leggings:
Target
Boots:
Anne Michelle by Journee