I've got work very shortly, and the dress code is: a black or white shirt and black or khaki bottoms. I prefer not to wear white and don't really like khakis either, so I'm always dressed in all black for work. I have loads of black clothes, but when I'm not at work, it's hard to catch me wearing solid black from head to toe.
That being said, I definitely ate way too much yesterday. I went to my boyfriend's family's for Thanksgiving and ate more than I should have on account of my feeling like I should pile my plate a mile high. But that's how that goes. So I figured, what better day to wear all black than the day after a Thanksgiving feast where its slimming effect is practically crucial?
Lately I've been retreating to the basement to shoot my outfits. Gritty.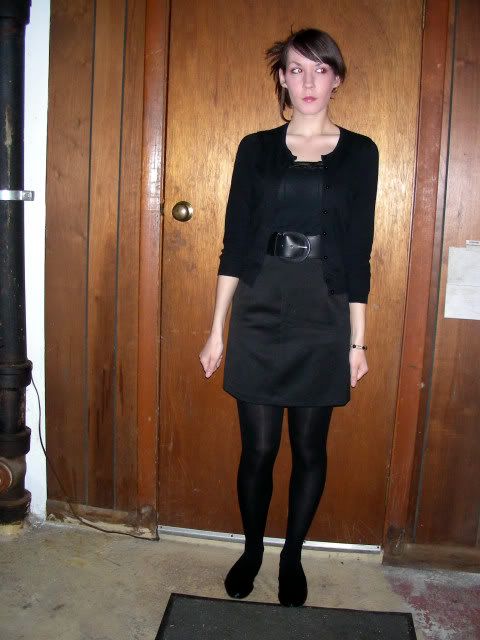 Please excuse my utter neglect for my hair today. It's raining and I don't care.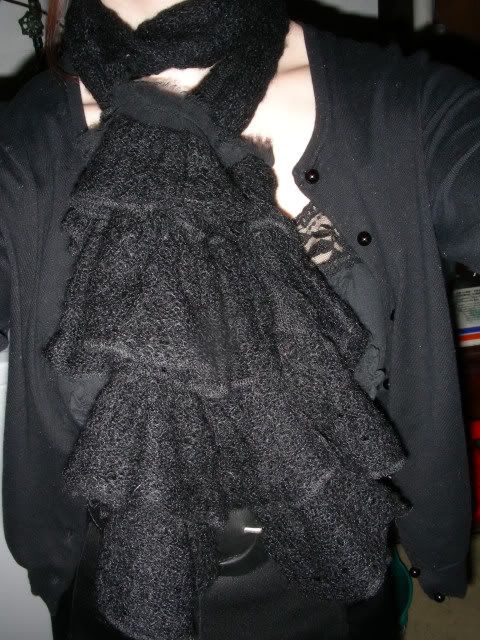 It's a rare occasion that I find a bracelet small enough for my wrists. I really liked this clasp, too.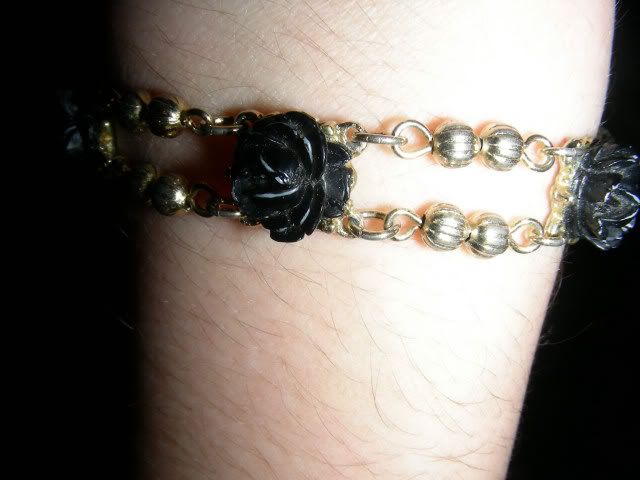 Shirt:
I forget.
Cardigan:
The Limited
Skirt:
Thrifted
Belt:
H&M
Tights
: Via Spiga
Scarf:
H&M or Target, I forget which.
Bracelet:
Thrifted
Shoes:
H&M