This hoodie in the style of a motorcycle jacket sent me into a panic when I saw it. I'd been looking for a similar jacket since 2005, and when I saw this on Wet Seal's website, I literally wanted to jump through my monitor and grab it. I went to order it, and they didn't have my size. It was late, past the time when stores normally close, so I had to wait until the next day to run to the store and pray it was in stock. I couldn't sleep. But fortunately, the next morning I found one at the store near me and took it home. Lucky me, I love it.
And the reason I wanted the jacket so bad? Mikey Way circa 2005. Back in the day when I was just a baby and listened to My Chemical Romance, their bassist had this killer jacket with an asymmetrical zipper that I completely flipped for. See:
Original image

: nndb.com
It's all his fault. Mine's not quite as awesome and I'm not sure if I'm feeling those shorts any more - their saving grace is that they're tweed - but whatever. Check my basement: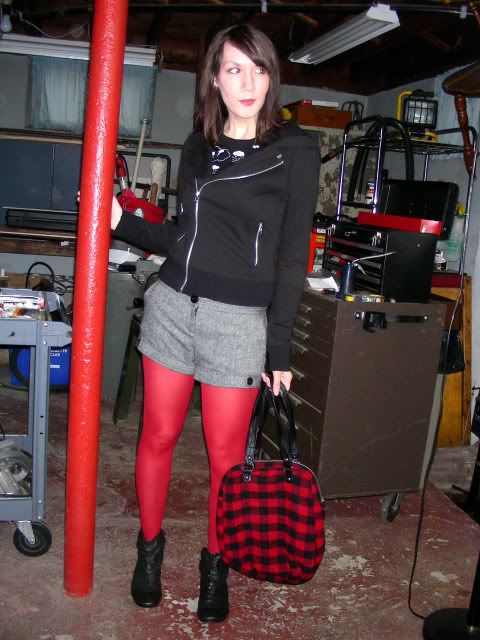 It's a little strange with my boobs, though.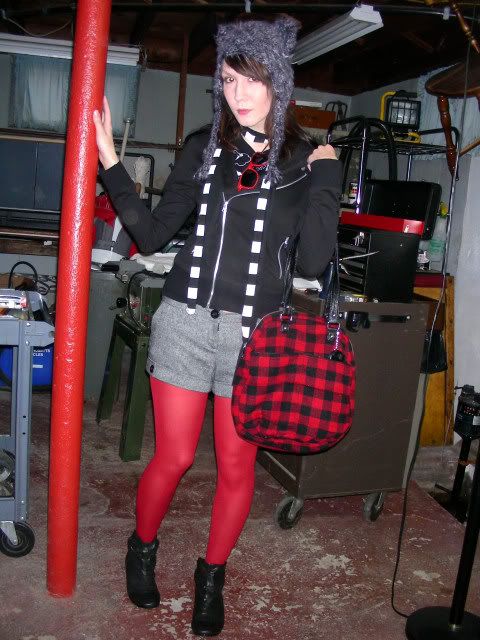 Sometimes when I go to accessorize, things get ridiculous.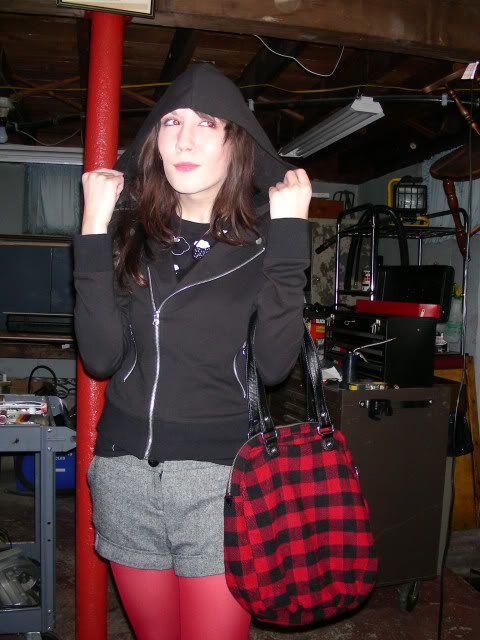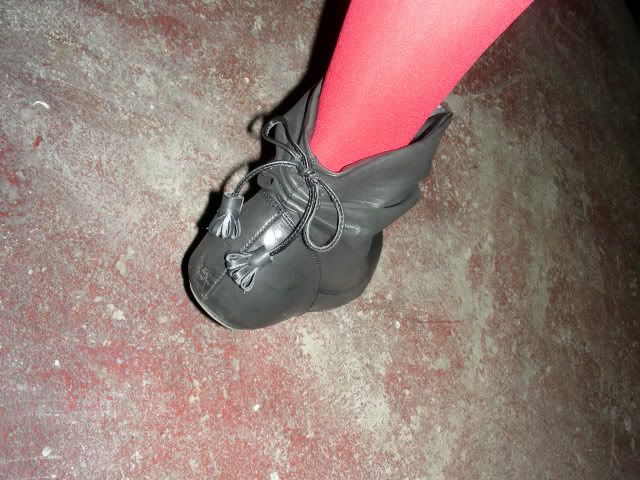 Tassels!!!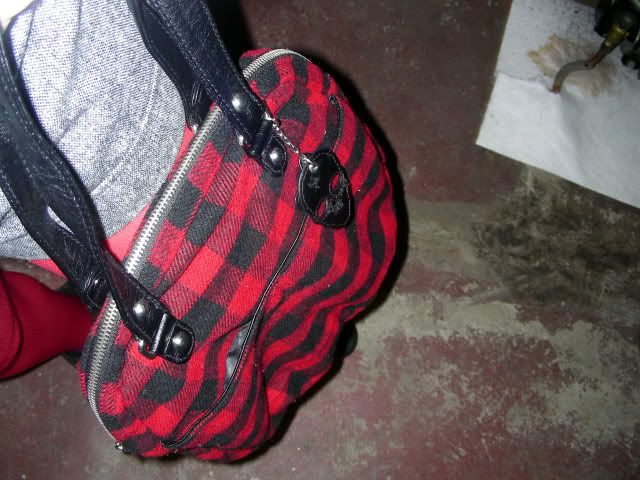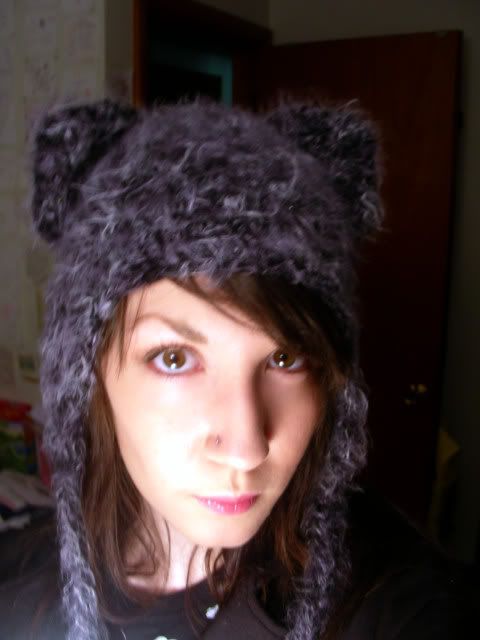 This hat was custom-made for me by
PinkFrostingTreats
on Etsy. I wanted one of her cat ear hats to add some cheer to the upcoming freezing cold days. Check her hats out, she's a sweetheart.
Jacket:
Wet Seal
T-shirt:
Charlotte Russe
Shorts:
Walmart
Tights:
Five Below
Hat:
Etsy
Scarves:
Can't remember.
Sunglasses:
Five Below
Bag:
H&M
Booties:
Kohl's