I bought this coat to match a pair of grey shoes. It's by XOXO and seems rather 80's-ish to me because the shoulders are a bit squared. I might alter that once I know my way around my new sewing machine. The fur is fake, but it's still very warm, which I totally need to make it through a Boston winter.
I look scared.
Love these buttons.
And underneath...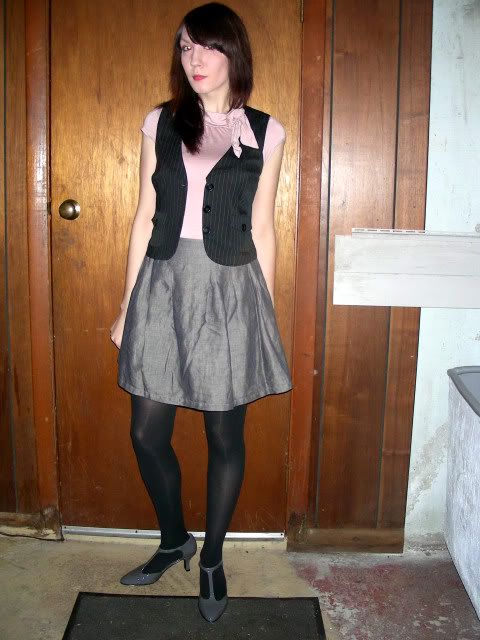 I'm having a bad face day. And I don't know if that skirt is supposed to be that wrinkled, but that's how I bought it.
I need a haircut ASAP.
Shirt:
Gadzooks (From back when it had its own label.)
Vest:
Gadzooks (Ditto.)
Skirt:
Forever 21
Tights:
Target
Shoes:
Carriage Court
Coat:
XOXO, eBay