This dress was one of my most recent eBay finds. It's not vintage, and I paid just under retail for it. I wouldn't say that's exactly living the eBay dream, but I had a craving for cream/off-white lace and this one is Jovovich-Hawk for Target.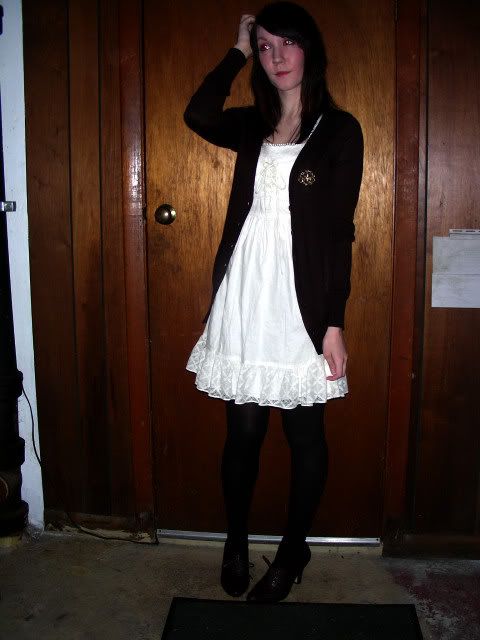 I don't mean to brag, but I am the reigning queen of red eye.
I am most assuredly a details person. Can't you tell?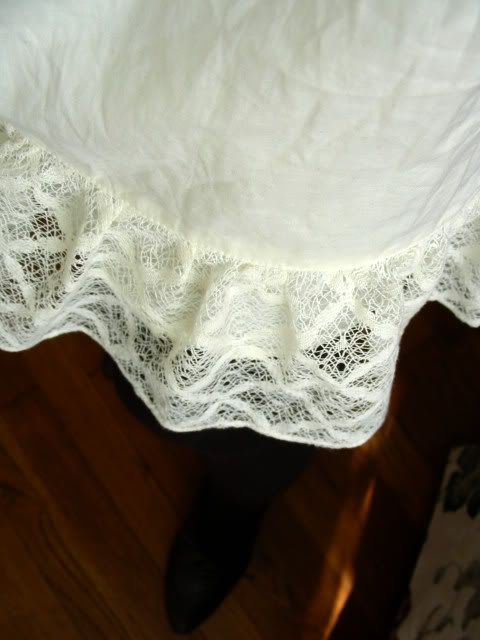 My legs are thanking me, because I've started pulling out my thicker tights. These ribbed bamboo ones are only slightly thicker than normal ones, but they're warmer for sure.
Dress:
Jovovich-Hawk for Target
Cardigan:
Forever 21
Brooch:
Thrifted
Scarf:
Lulus.com
Tights:
I forget, but I do remember that they're made of bamboo!
Bag:
Icing
Shoes:
Dollhouse