Goodness me, I have been such a bad blogger! Last you heard from me was Saturday night before I spent the evening partying with mostly strangers on various floors in my building. Sunday and Monday were spent with my friends from all over on Long Island and in New York City. I hit up so many of my old favorite places - The Vibe Lounge, Effin Gruven (favorite LI bar!), and Vudu Studios (recording studio) - and saw so many of my favorite people that I've been missing. My friends in The Scenic and their shows were technically the main focus, but there was a lot more fun had beyond those. Tuesday and yesterday were intensive homework catch-up sessions, and tonight I'll be in Connecticut for another Scenic show.
I know I never blogged before, but this is the life that I've been dying to return to. So I've been keeping busy, but I've missed some outfits. I apologize. Here's me today.
I feel like these are grainier than usual today. I also look unusually flat-chested. Not complaining!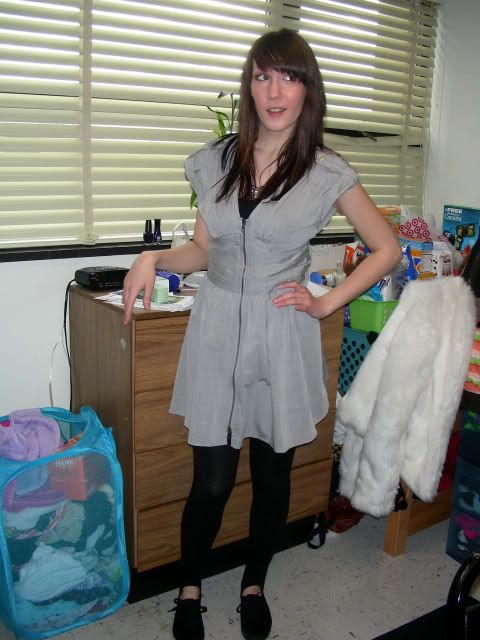 What a face.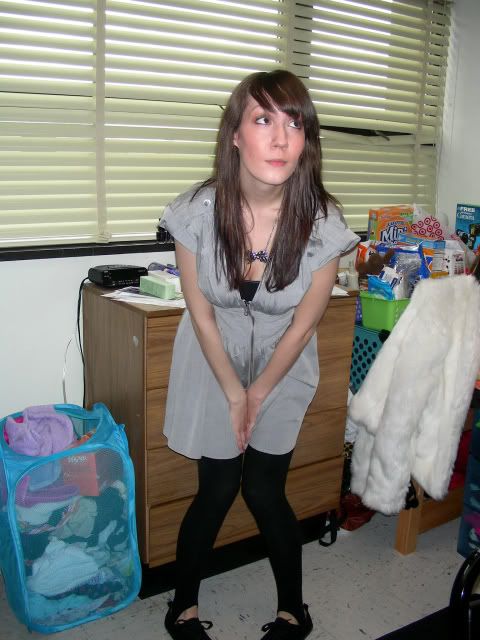 What am I doing, please?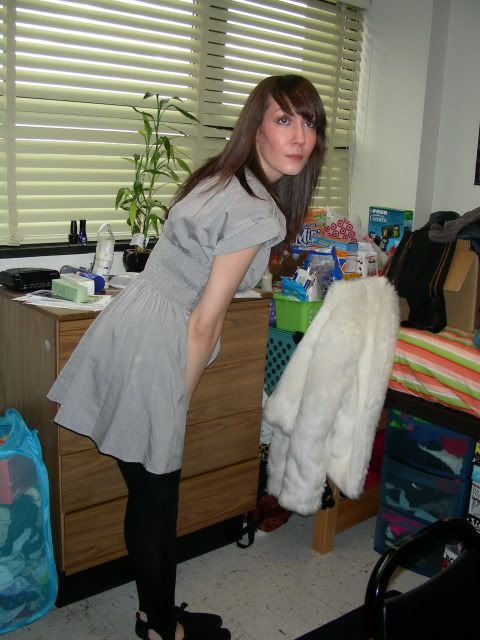 Staring off into space. Silly.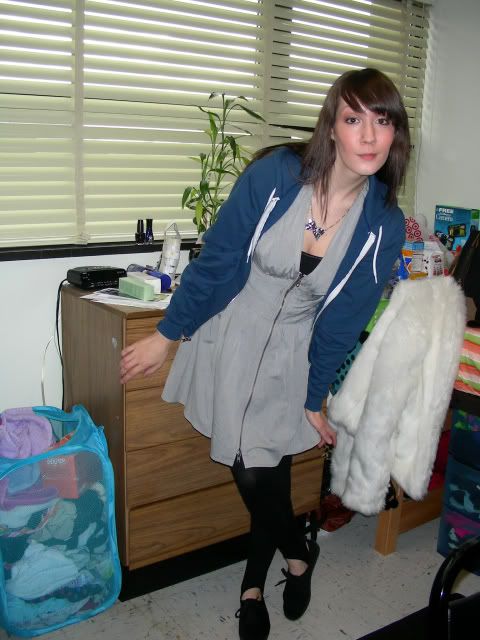 Chair time!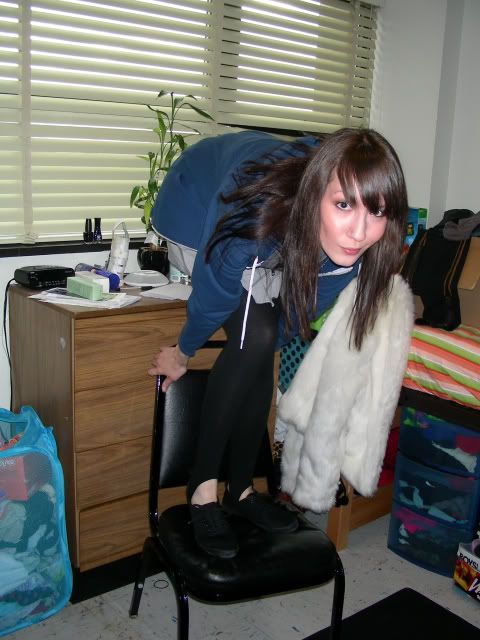 I enjoy climbing on things.
Dress:
Forever 21
Tank:
Forever 21
Leggings:
Forever 21
Shoes:
H&M
Hoodie:
American Apparel
Necklace:
Etsy