I've been wearing jeans often lately due to snow and feeling weird about it. But still...
I had just come in from the snow for the third time today.
That tank is shiny and velour and I've had it since my freshman year of high school. Wow.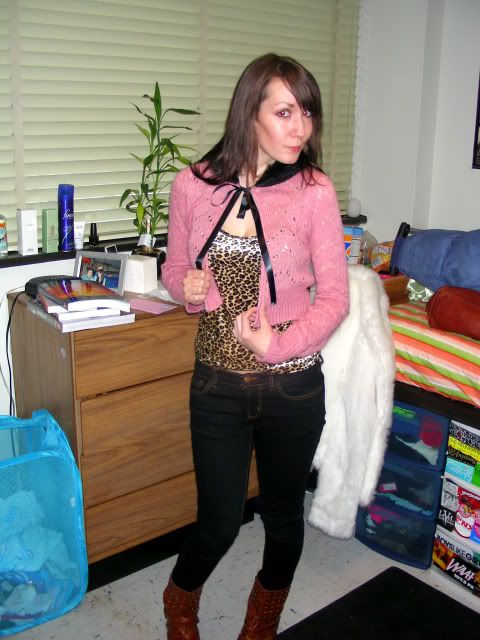 I've had this cardigan forever and never worn it. It has a faux fur collar and it ties closed with a ribbon. Kind of cute, I think.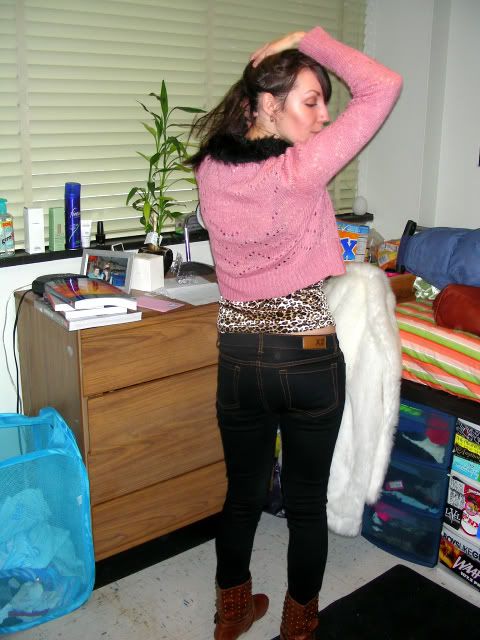 The problem with most shirts is, I have a long torso and I always have some skin showing. I hate it.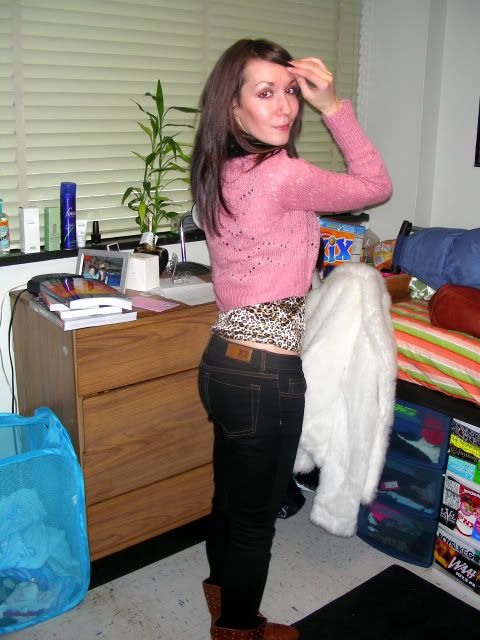 I need to figure out what to do with my hair. I'm open to any/all suggestions (please?).
Cardigan:
Sears
Tank:
Don't remember.
Jeans:
Express
Boots:
Miss Me