So I'm thinking of including more content in my blog, because mainly I post outfits and gratuitous Katy Perry pictures. I do find a lot of inspiration that I never get around to posting, though. I may very well start posting more than once every day, because I'm not sure I'm too keen on mashing everything together in one daily post (like I did in this one). I think I'll do it gradually (and at my own leisure), but there are no rules here. Anything goes.
Today, I kind of freaked out over two items from
the-factory-vintage
on eBay
If
this
would fit me (I'm a 34 bust, not 32), I wouldn't be sharing it with you, I'd have it selfishly bookmarked for myself.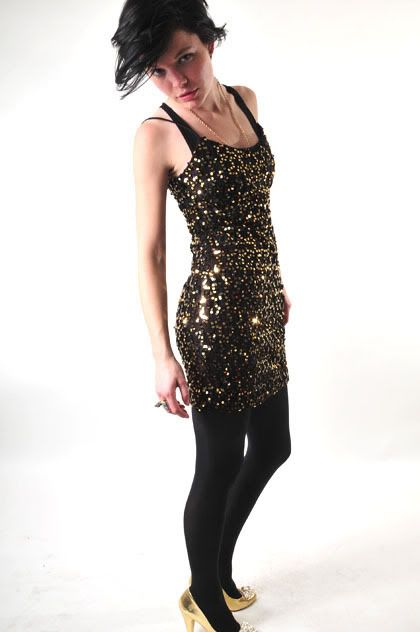 I own too many sequined things already to justify purchasing
this
.
I also figured I'd share with you a couple pictures from today. I wore this outfit already in my
Wild Winter
post on January 18th, but I realized, I never showed it without the hoodie! I thought it looked particularly nice with just the vest over the shirt.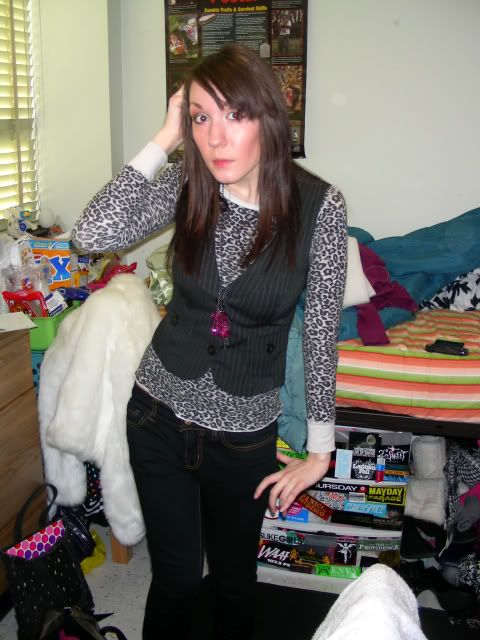 Me at 9am, almost late for class.
And lastly, how cool is this Tetris quilt? Maybe I'm just too nerdy for my own good, but I beat a version of Tetris on an old computer when I was younger and didn't know what to do with my life once I did. This brings back fond memories.


Original image

: Hipster Runoff