I hope everyone had a good weekend. I went to a lame little party on Friday, did some shopping Saturday, and watched the Super Bowl on Sunday. I'm still sicker than sick, but I'm surviving.
I'm wearing a ridiculous shirt today that says "I'M THE SH!T" because it makes me laugh. My hoodie reminds me (and everyone else) of Dance Dance Revolution. And also, I'm wearing my new Diesel jeans. Lovely.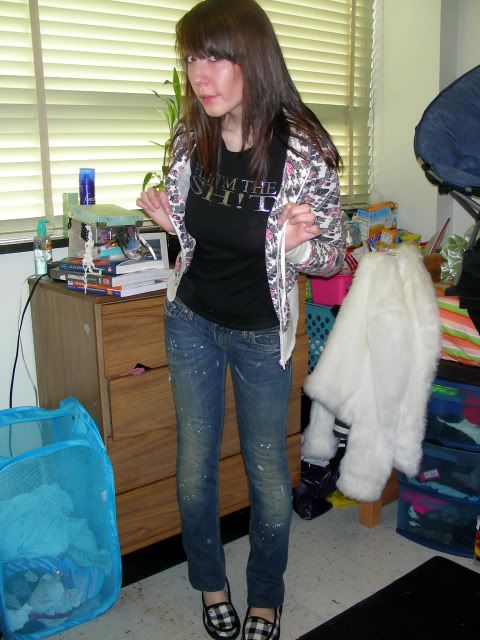 I rolled my jeans under instead of cuffing them because they were a bit long.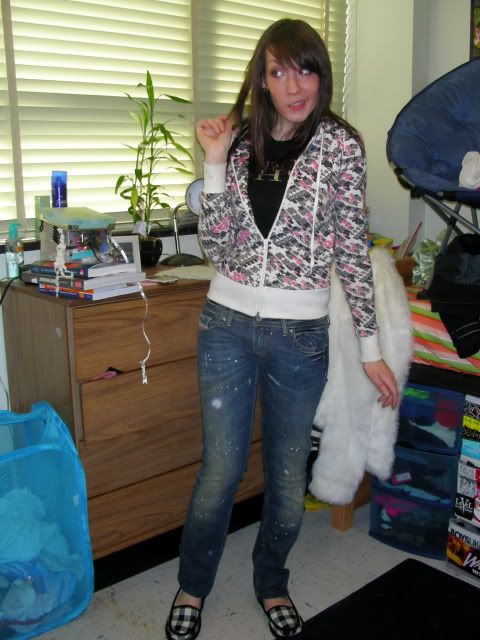 An odd face indeed.
I practically lived in this hoodie last year.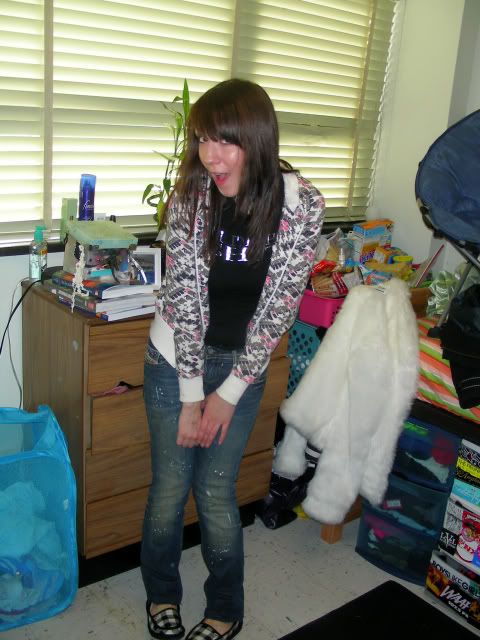 Relax, this gets even nerdier.
Because a picture of the back of the jeans was necessary, too. I didn't spend $250 on them for nothing! Now I have no money at all, but I'm happy. Broke and happy.
GOOFBALL.
I put on a belt and somehow this is the way I chose to show it off?
Ok, enough. I got a little chubby, didn't I? Meeeh.
Them studs.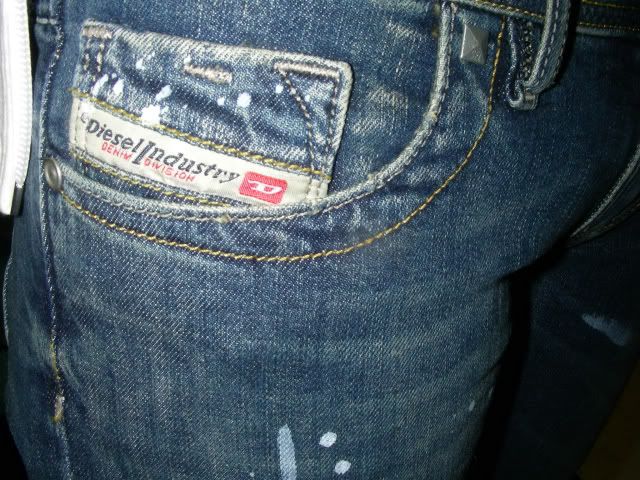 There's also a stud on each side in the front.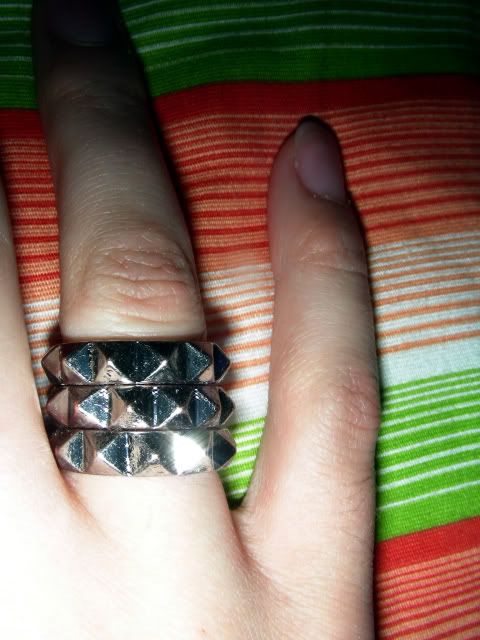 I forgot to have these on while taking pictures, but I'm also wearing these!!
T-shirt:
Some ghetto hole-in-the-wall store that doesn't exist any more.
Hoodie:
H&M
Belt:
I forget, of course.
Jeans:
Diesel
Rings:
Forever 21
Shoes:
Roxy