I had the busiest weekend probably ever. It included shows in Connecticut, Boston, New Hampshire, lots of friends, parties, driving, breaking up with my boyfriend, and so on. I will just say this: I love life. Here's hoping I don't fail out of school for not getting any work done!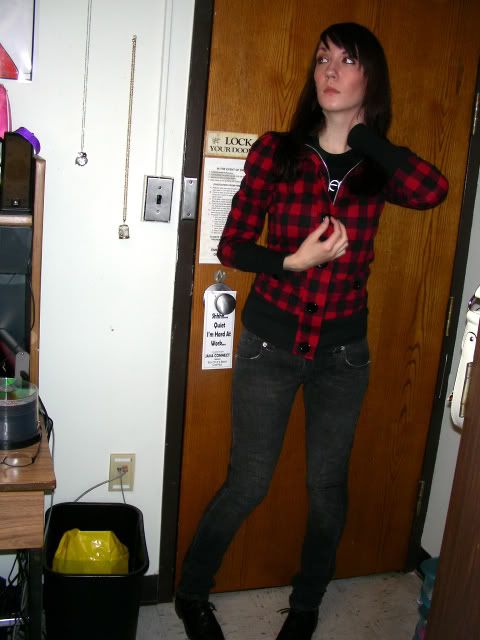 My default pose is entitled "uncomfortable".
The t-shirt can be explained by
watching the video
for "El Scorcho" by Weezer. Still my favorite song EVER, by the way.
Don't play coy
.
My bangs have been having issues lately and nothing I do helps. Ugh ugh ugh. Not that my hair isn't perpetually disgusting, but still. What the hell.
No banging on my door, please.
Sweatshirt:
Wet Seal
T-shirt:
xenoapparel.com
Jeans:
Levi's
Shoes:
Thrifted