I haven't had much to say, as I've been mainly engrossed in work and spending all my time in my neighbors' room, but I will say that I love the floor of the building I've moved into. The people that live here are a diverse bunch, but they're all pretty close-knit as well. And yet everyone is so friendly, knocking on my door just to introduce themselves and being so accommodating and accepting.
As I was taking pictures today, I was thinking that I want to get a little more interesting with my photoshoots. I just need to think of some way to do that.
As badass as I could possibly muster in a pink dress and a belt with a butterfly on it.
I feel like I'm wearing a damn WWE Championship belt.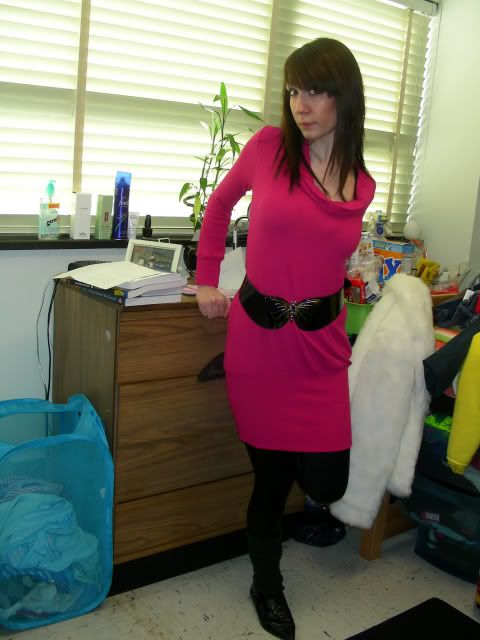 This is an honest face. Actually, I think I had a mouthful of pasta. I'm always eating while taking these pictures for some reason.
I like this scarf.
Additional photo from the depths of my messy room.
Dress:
amazon.com
Belt:
eBay
Leggings:
American Apparel
Legwarmers:
H&M
Shoes:
ASOS
Scarf:
Hot Topic