I spent most of yesterday doing laundry and working in the evening (and watching Armageddon week, of course!). I know I've only recently started actually telling you what I do every day in my blog, but it's probably already clear that my life mostly revolves around coffee and shopping and working a couple days a week. Mmm, life is good.
Tonight I'm going to see two of my friends' bands play - My friend Mat's band
Hollywood Lies
, and my friend Ryan's band
Lannen Fall
. I have to pick my friend K-recks up in Boston very shortly and get going!
And before I go any further, I wanted to share something I found that I hope makes you laugh as much as it made me laugh:
Mail Experiment
.
Anywho! Sometimes I wear the same thing a couple days within a week. This is one of those outfits. I've realized this jumper is a little big, so I tied it up so I didn't look like a tent. And my Betsey Johnson bag hasn't left my side since I bought it.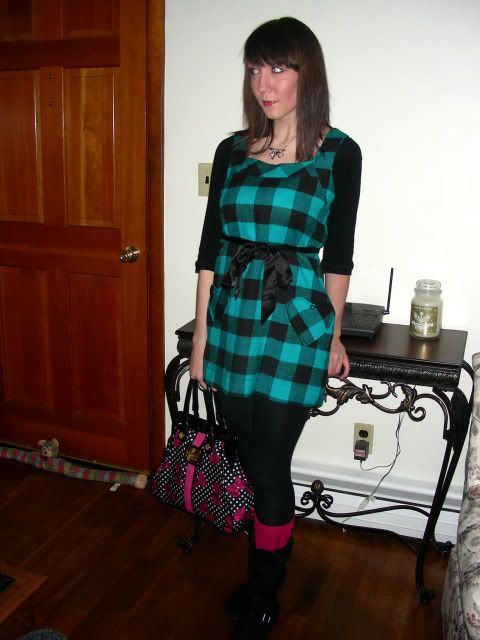 Smaller boobs, please? This is ridiculous.
Please note: Heart shaped pockets!!
Scarf time.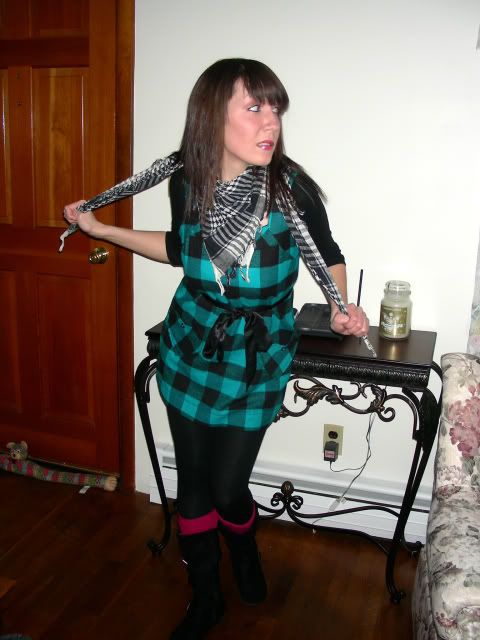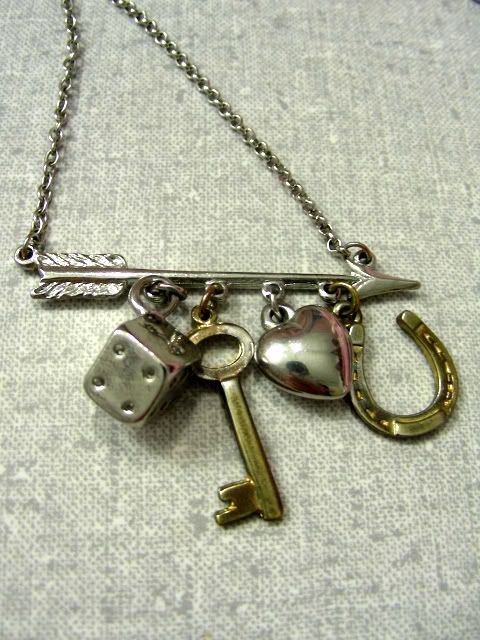 Love this necklace!!
Dress:
Steve and Barry's
Ribbon:
Borrowed from a skirt...
Shirt:
Urban Behavior
Necklace:
Express
Leggings:
Target
Socks:
Icing
Boots:
Payless
Scarf:
Hot Topic
Bag:
Betsey Johnson