Yesterday after my post, I went for lunch with my boyfriend, did a little thrifting, and spent the evening with my friends Nicole, Meagan and Justine. We made rainbow cake according to
this blog's
instructions and went to Friendly's and so on. Today I worked (for once...) and now I'm off to the movies to see Milk with the boyfriend.
It's a shame you can barely make out the detail and bow on my blouse.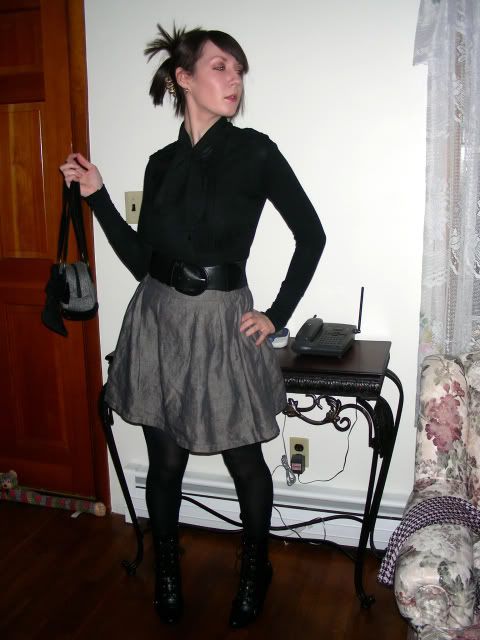 I kind of look like an ass. Don't ask what my hair is up to, I don't know either.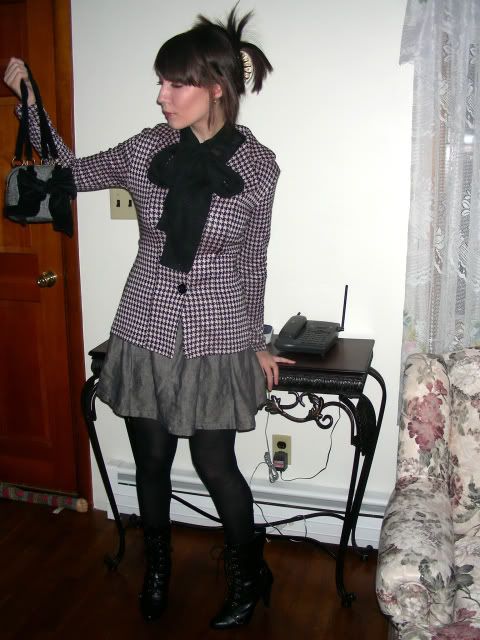 Pinkish.
I'm a space cadet.
Shirt:
Bitten by Sarah Jessica Parker
Long sleeve thermal:
Kohl's
Jacket:
Deb
Belt:
H&M
Skirt:
Forever 21
Tights:
Forever 21
Boots:
Anne Michelle
Bag:
Curve