I had the hardest time figuring out what to wear with this tan dress for some reason. Tan and I don't get along, I guess.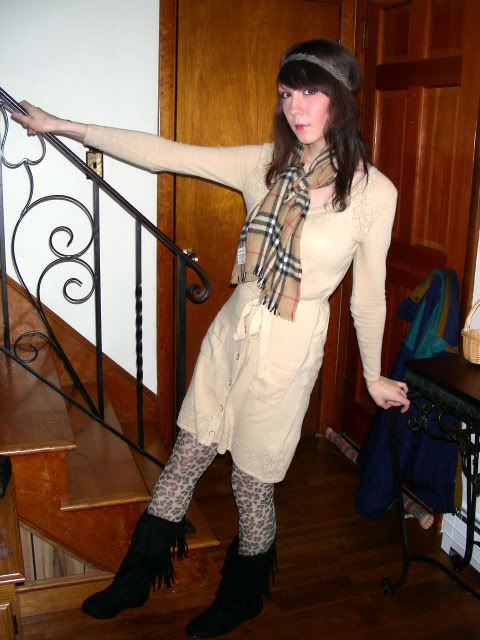 I was cranky so I don't look very thrilled in these.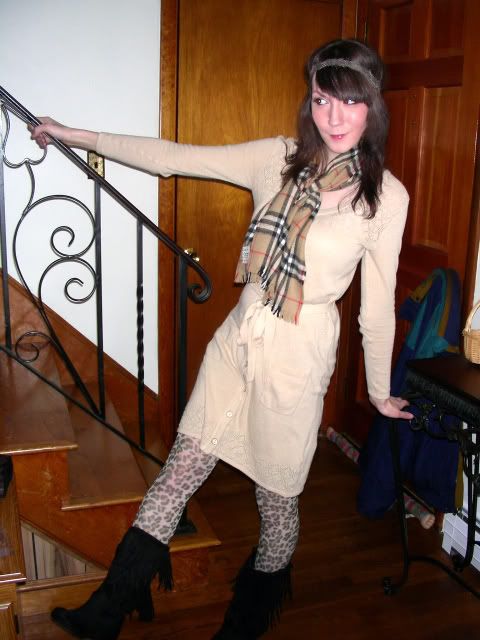 Pitiful attempt.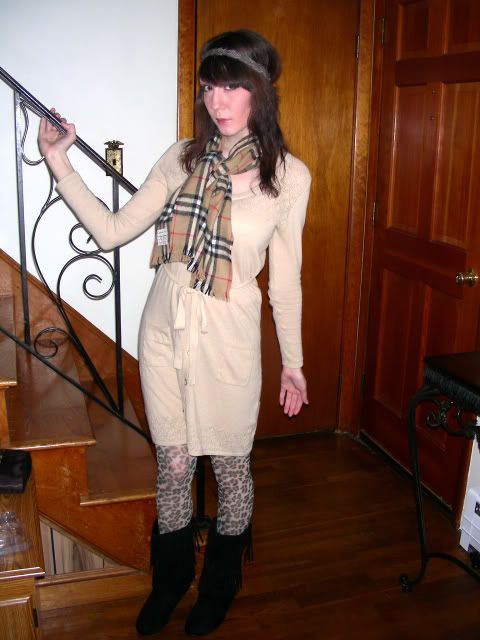 This is my hair after I've slept on it
and
before I've straightened it.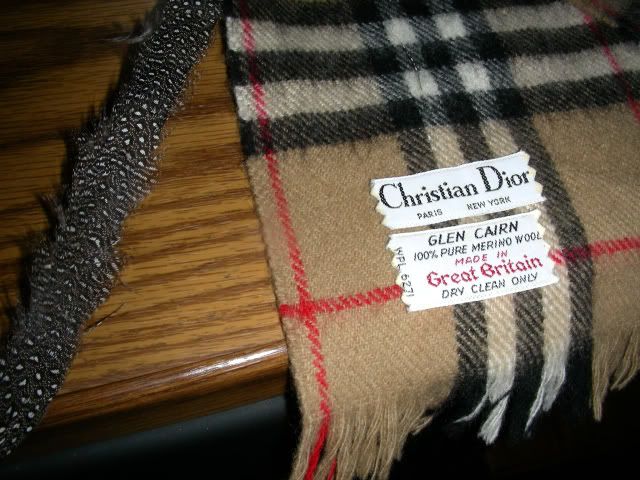 Headband and scarf up close. Maybe it's fake, but I thrifted it for $3 so whatever.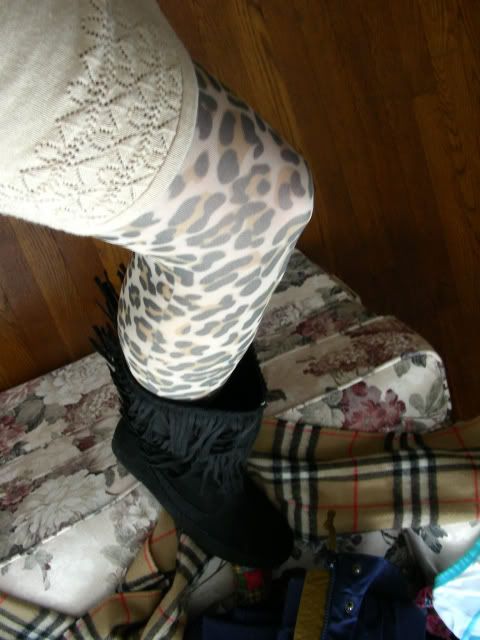 Detail on the dress, tights, and boots.
Dress:
Old Navy
Tights:
JCPenney
Boots:
Christmas gift from my boyfriend.
Headband:
Etsy
Scarf:
Christian Dior, thrifted.