Today I got coffee with my friend Mat, which was nice. We caught up on a lot of things. Then I did a little bit of shopping and ran a few small errands.
I bought this skirt in four different colors because it was only $5. The zipper's broken on one, though, and I'm bummed because I don't know how to fix it and it was a final sale. I love the bow top. It's a weird-feeling wool blend, but I kind of like that about it too. H&M had so many tops with bows on them and I want them ALL.
I got those oxfords in August, and it was such a reward to finally discover them. They were so hard to find because I spent weeks looking for the perfect pair and none were quite right until I spotted the most expensive ones, of course. I like these because the heel is thicker, and therefore more practical.
I look like a goon.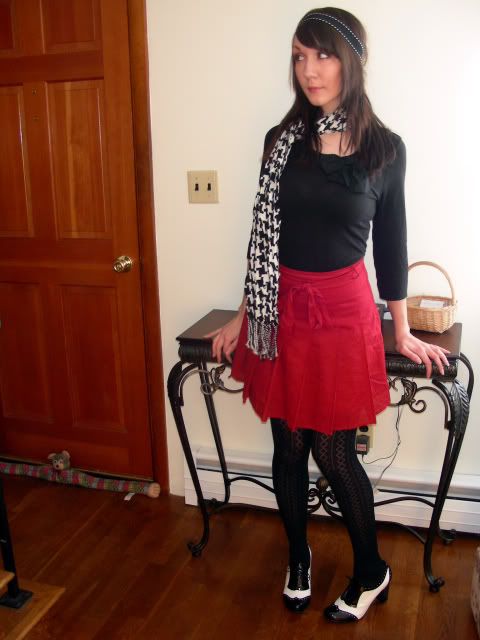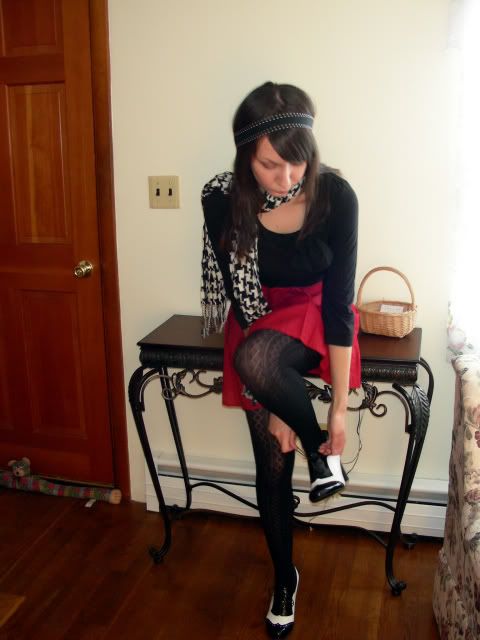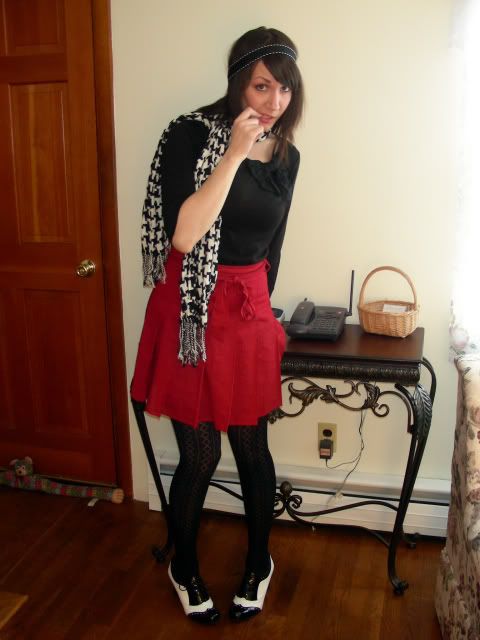 I take too many pictures.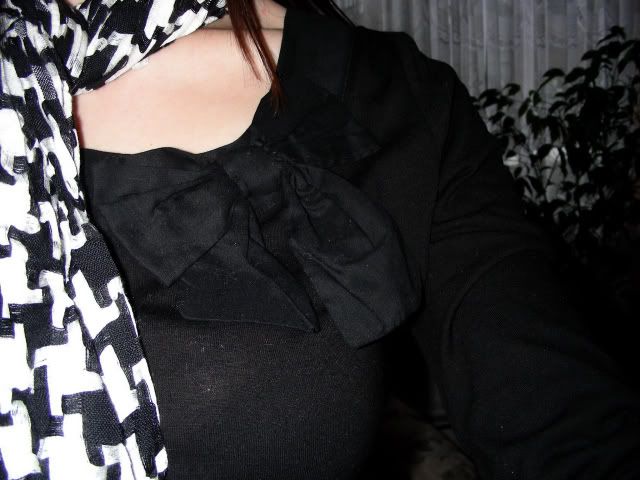 Obligatory daily bow!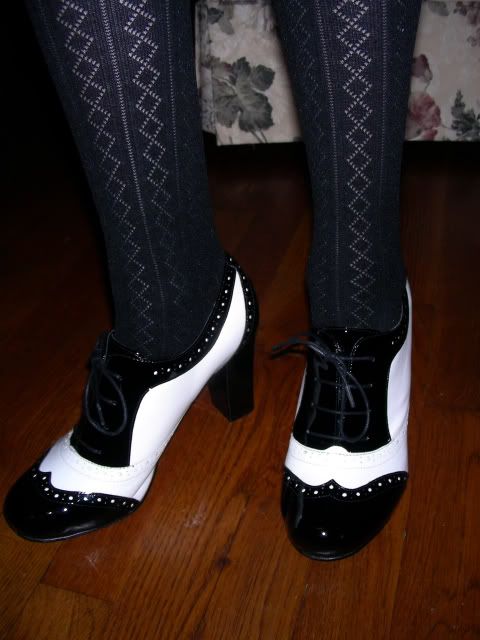 Mmmmm.
Shirt:
H&M
Skirt:
Forever 21
Tights:
Target
Scarf:
Sears
Shoes:
Aldo
Headband:
Ribbon from packaging(!!)