Not much to say for today. I'm still sick and feeling awful, but I'm starting my new classes. This morning I had feature/magazine writing and copy editing back to back with the same teacher, who I had last semester and whom I like a whole lot. Later I have some media law class. Fun fact: I hate law and politics.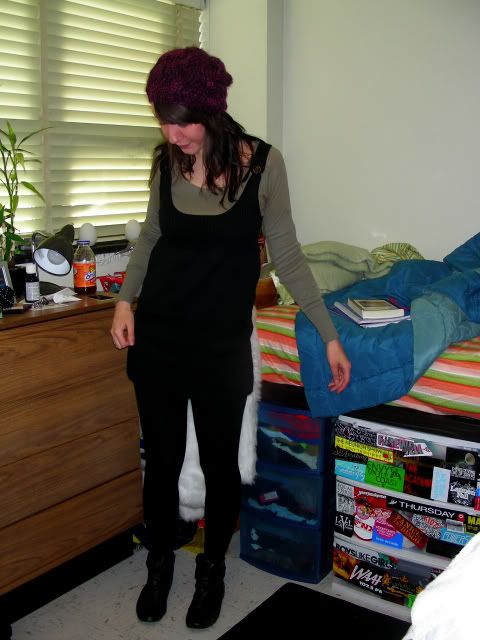 My hair was in no way presentable today. Voila, a hat.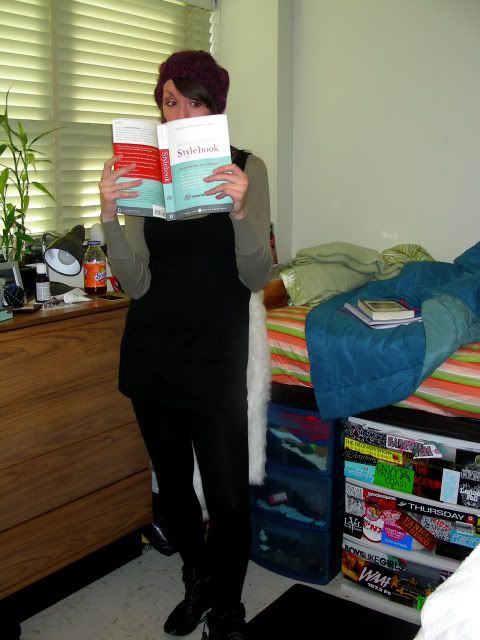 A different kind of style book entirely. Anyone else a journalism major?
Instead of hiding my ugly mug away for the duration of my sickness, I've decided to just go with it and have fun. This was some honest-to-goodness real nose-blowing action.
Meds.
Shirt:
H&M
Jumper:
Target
Hat:
H&M
Leggings:
Target
Boots:
Kohl's