I was going through all the pictures on my computer and I came across some pictures from a random trip to Philadelphia a little over a year ago... My friends and I decided to hit Philly up 80s style, and I still think the outfit I put together was excellent: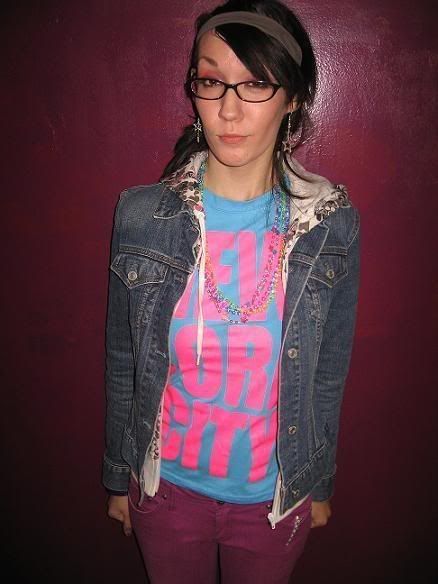 I have no idea what this face is. I loved the purple walls and they matched my pants. This was in the bathroom at the Trocadero Balcony.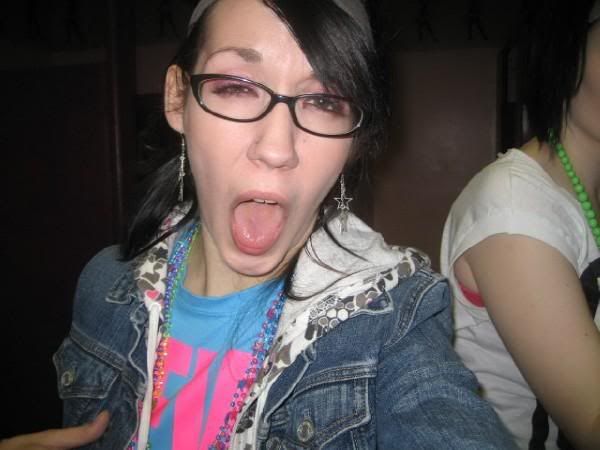 I make pleasant faces.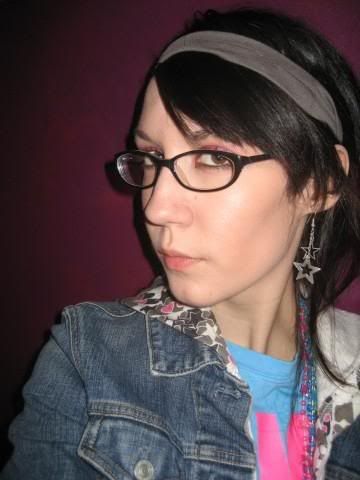 I think I might want my black hair back.
Not pictured were my hot pink and neon green Kangaroos sneakers.
T-shirt:
Some dumpy shop, NYC.
Jacket:
Gap
Hoodie:
H&M
Jeans:
Target
Shoes:
Kangaroos
Glasses:
DKNY
Headband:
Borrowed (and subsequently stolen) from my friend.
Earrings:
Don't remember.
Necklaces:
Dollar store somewhere in Poughkeepsie.
And aw, here are some Facebook pictures of that
rainbow cake
I said I made with my friends a week or two ago... Some were taken with my friend's digital SLR and some are my cell phone photos, but whatever. I know how much you all liked my red velvet cupcakes, so enjoy.
Batter, unmixed.
The cake before it went into the oven.
We also made star-shaped rainbow cupcakes.
They turned out like this.
The cake looked like this.
And this was what it looked like inside.
Nicole and I.
And my, how I've changed in a year.