Early (yes, 11am is frightfully early for a practicing hedonist like me), groggy post in anticipation of more celebration. Today my boyfriend and I are going to my mum's house in New Hampshire to finally celebrate my birthday with her (I had a dinner with my grandparents, aunt, uncle, and boyfriend the day after my actual birthday). My stepdad is making a dinner of prime rib for all of us. I'm wearing one of my new favorite dresses.
Now, I've heard the paperbag waist is hard to pull off, but I disagree. Either that or I'm not pulling this off so well and someone should tell me!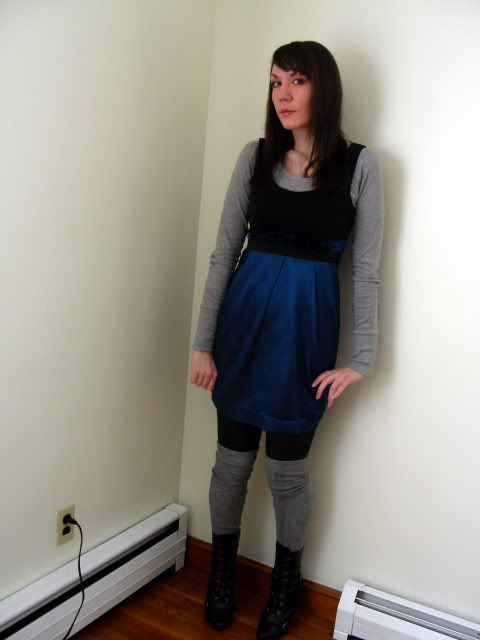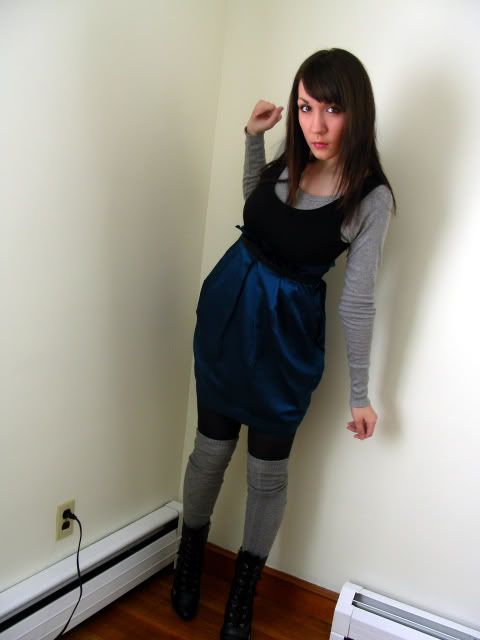 New strategy for interesting photos: Throw self at camera.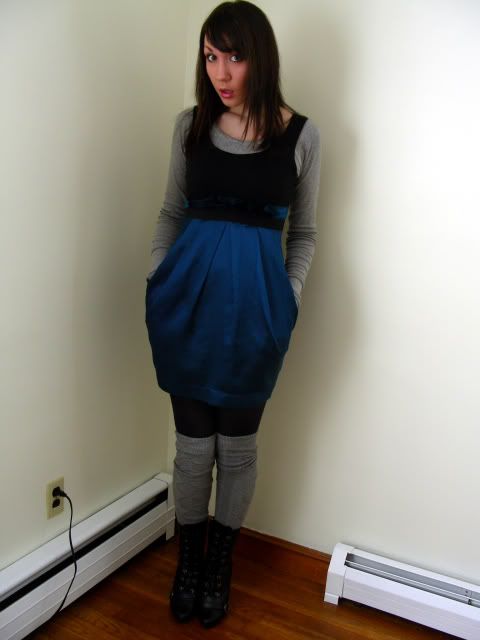 Pockets!!! I probably have this look on my face for about 75% of my waking life.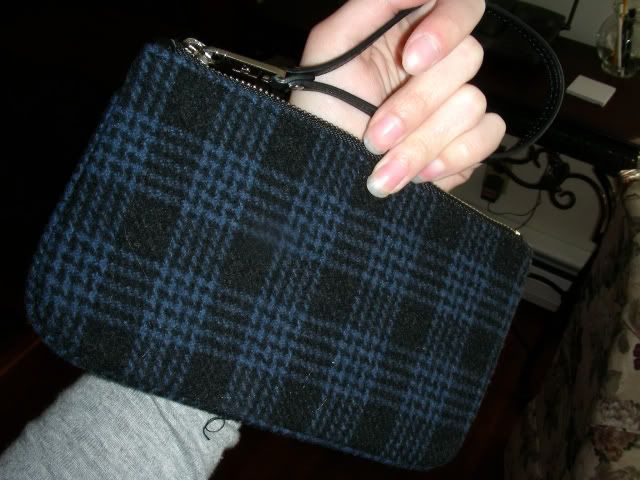 I was going to be holding this in some of my pictures because it's coming with me today, but I'm painfully stupid and forgot.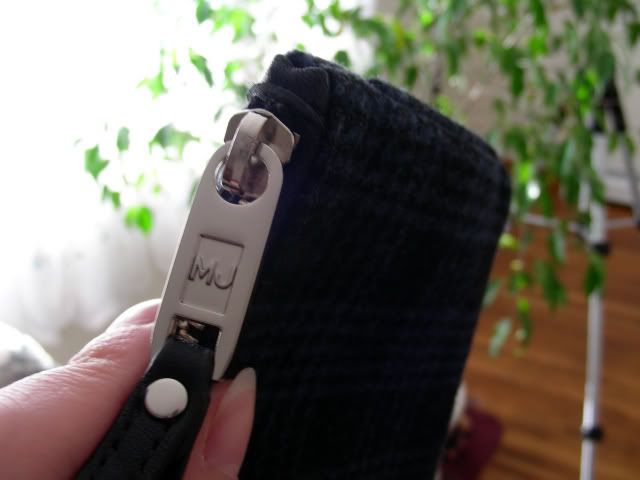 Dress:
Forever 21
Shirt:
H&M
Tights:
Target
Knee-highs:
Sears
Boots:
Anne Michelle by Journee
Wristlet:
Marc by Marc Jacobs