Whoa, second post in a row with me in a hoodie. I'm way cranky and have had an awful day thus far, so I'll skip the pleasantries and just show you what I'm covering my skin with today.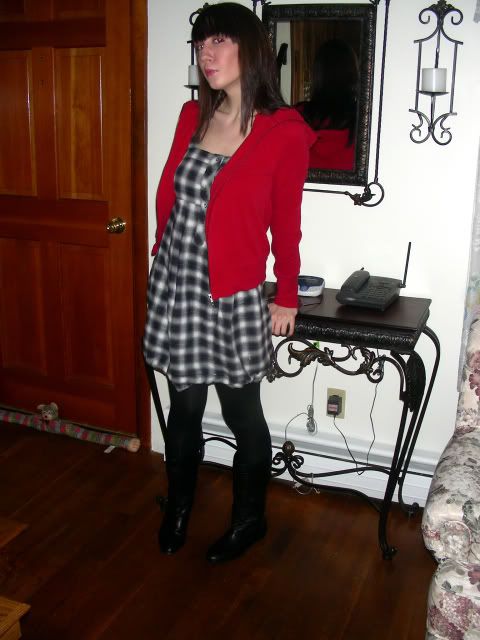 My boots are a size 40. I am a sasquatch. Oh, and this dress is organic cotton. Eee!
Yep, I told you I was cranky.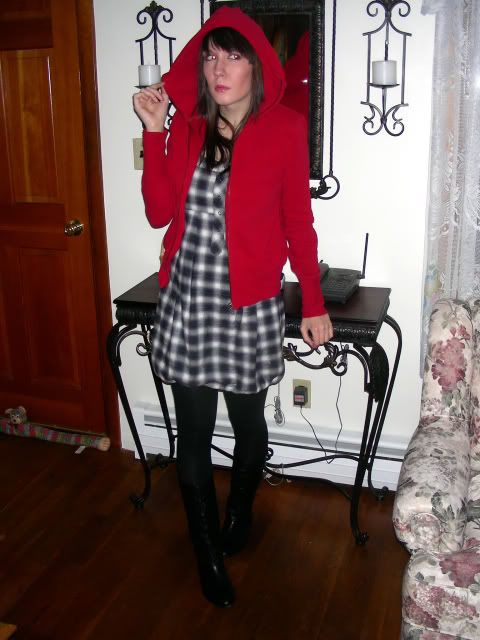 This hoodie has these weird side flaps on the hood...
Oh bubble hems, I don't care what they say about you, I like you.
Dress:
H&M
Hoodie:
Forever 21
Leggings:
Target
Boots:
Aldo