Yesterday was so awfully, bitterly cold that once I was home from work, I couldn't pull myself out from under a pile of blankets to scrape together an outfit of any sort. I couldn't get rid of a chill all day. I was wearing a woman from work's coat ALL day and was still freezing. Woe.
Today I'm colorful as ever and wearing all old-ish clothes. New year my ass. The Betsey Johnson bag, however, is brand new and I bought it today as a post-Christmas treat for myself... After having weathered a somewhat dismal holiday, I felt I deserved it. Plus I was expecting a terrible paycheck and it was twice as much as what I thought I was getting. Dead serious. So I got myself a little something nice!
Ummm... What am I doing?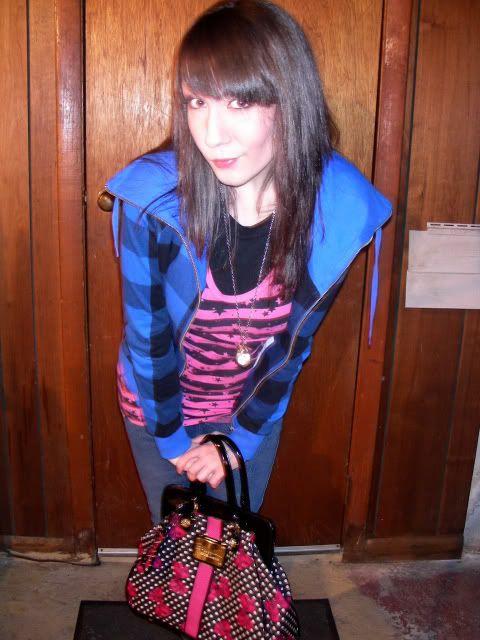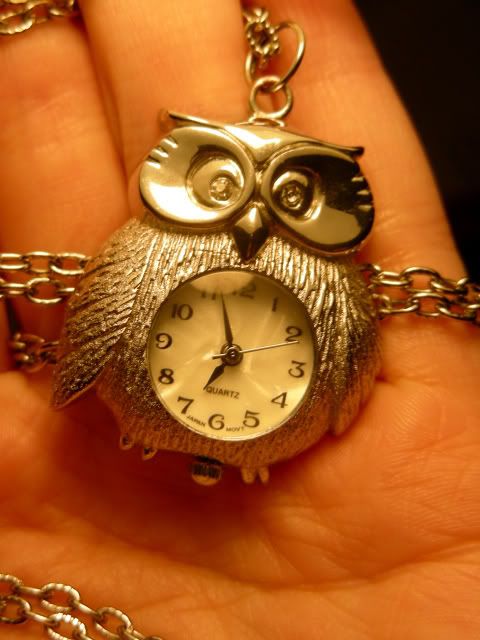 I love owls! And a gentle nod in Flava Flav's direction with the clock part of it.
My little pretty!
Long sleeve thermal:
Kohl's
Shirt:
H&M
Zip-up:
H&M
Jeans:
Levi's
Shoes:
Target
Bag:
Betsey Johnson
Necklace:
Forever 21