Since everyone else has done it and I finally acquired a gold chain necklace of epic proportions last week (though it's still very tame, in comparison to the inspiration for it)... Today's outfit is my take on a marriage of the fall ready-to-wear collections by Givenchy and Ann Demeulemeester.
I also finally got that haircut I've been whining about. The change in my hair is barely noticeable. The stylist left my bangs in a very sad state, so I came home after and cut them myself, which happen to be the only change you can actually see. I just need to get over it and start cutting the rest of my hair myself.
For example: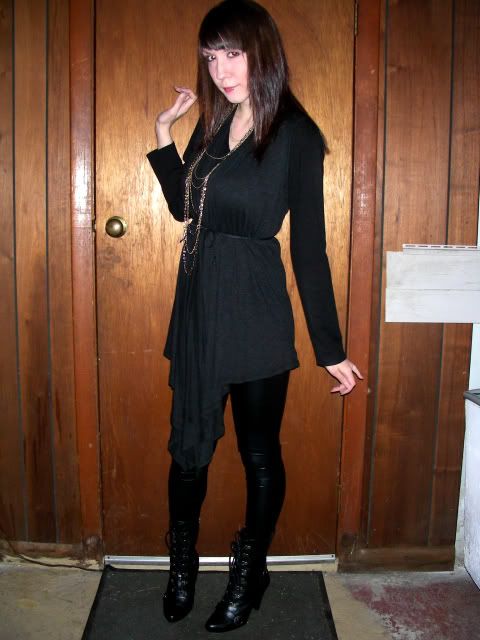 Why yes, that is a shoelace.
I swear, one of these days I'll be able to take pictures before the sun goes down.
I got bored of pictures of me standing around looking like I'm waiting for a bus.
And my solution was to climb on the washing machine. I'm odd, I'll be the first to admit that.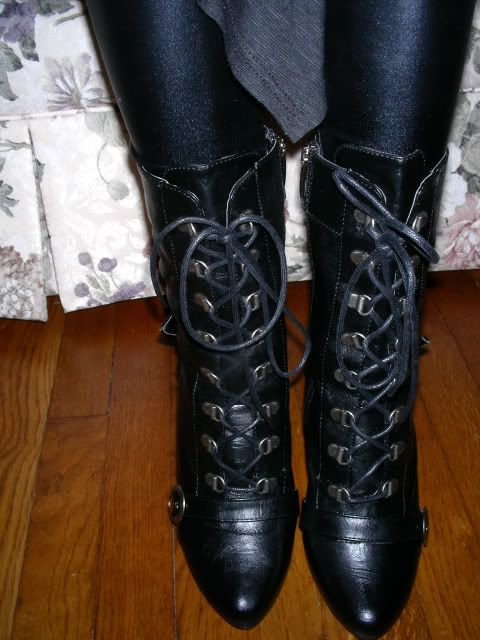 I took like 8 pictures of me and 40 of my boots.
Sweater:
Old
Open-front top:
Forever 21
Leggings:
American Apparel
Boots:
Anne Michelle by Journee,
overstock.com
Necklace:
Forever 21