...But I'll wear this.
I was in a thrift store about a month or so ago and came across this sweater. I hesitated, thinking, "I'd never wear this!" but I kept going back to it. I ended up buying it before I left, promising myself I'd wear it, no matter how ridiculous I felt. Good thing I did, because I actually really like it.
I present to you: My totally 80's bow print sweater.
This is my fat little Christmas tree. Nothing special for decoration, but we DID cut it down from my neighbor's backyard (this is noteworthy because I live in a city.)
I have hooker boots. For real.

Fun edit:
Later in the night when he dropped me off at my house, my boyfriend gave me a piggyback ride to my doorstep because, in platforms, I couldn't walk on the solid ice that coated my driveway.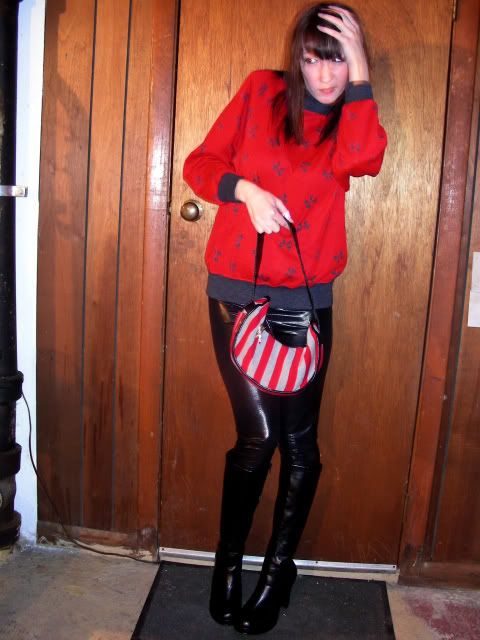 Mmhmm, yes, I have enormous feet. I was also in a cranky and not-feeling-well mood, hence the faces.
In continuing with my basement-themed photos (because I still can't make it outside, for crying out loud!), I got dizzy and made a chair of this laundry basket.
The bow print. Epic.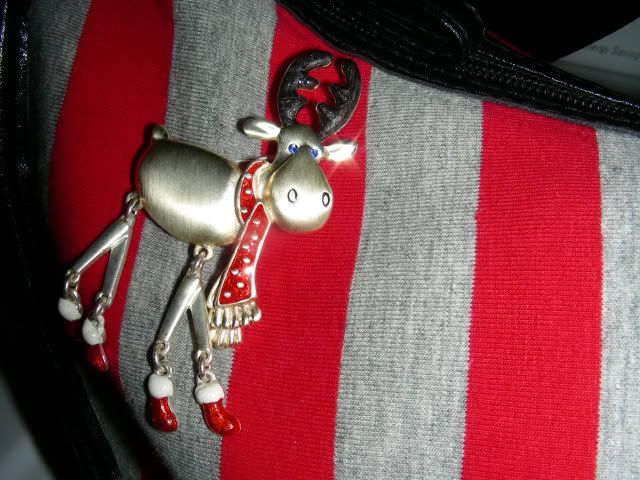 My holiday moose. Moose are my favorite animal.
Sweater:
Thrifted
Leggings:
American Apparel
Boots:
Bongo
Bag:
I forget.
Pin:
I forget.