Aside from being told a couple times over the summer that I was dressed like her. I really love Katy Perry. Prepare for a gratuitous photo post and lots of girl-gushing. I am borderline fanatical about Katy Perry's style. I know, it's not for everyone, but it's definitely for me and I love everything about it.
All original images came from
last.fm
and/or
Google image search
. They've been saved in an inspiration file forever.
Shiny. Leather. Simple. Her hair is awesome.
Only because bananaphones (
cellfoam.com
) are my favorite thing EVER. I want one for Christmas.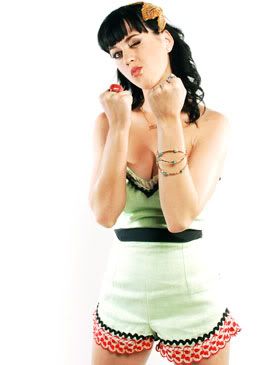 I love all of her rompers... And her strawberry ring. I read somewhere once that Katy loves "anything fruit," which is why I was especially happy when I thrifted a pair of watermelon earrings. (But I'm saving those for summer.)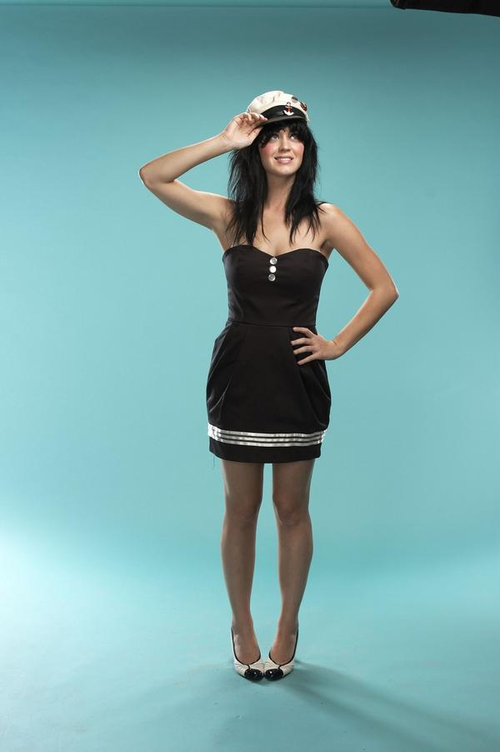 I will own a sailor dress come this summer.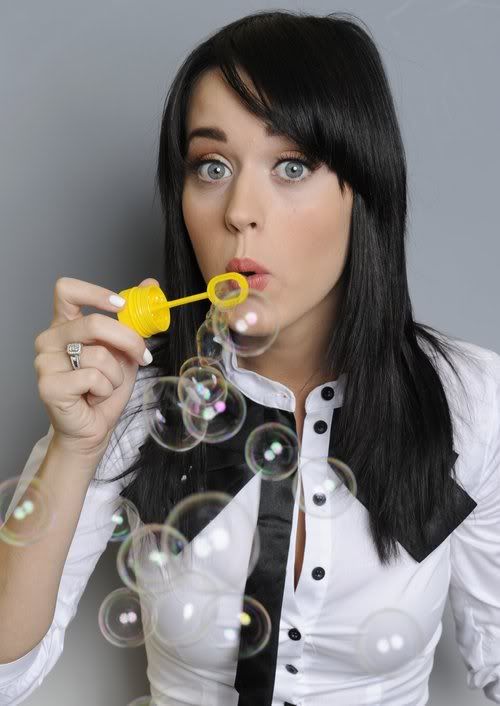 Cool picture. Her shirt looks like it's from Forever 21.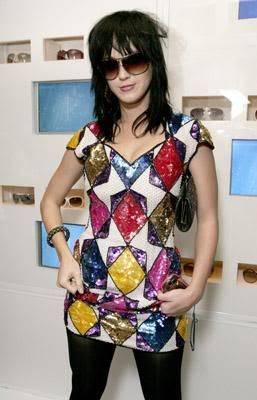 That shirt is ridiculous and I love it.
Uh. How odd. But check that purse!!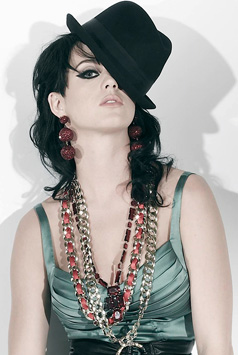 Dig the hat.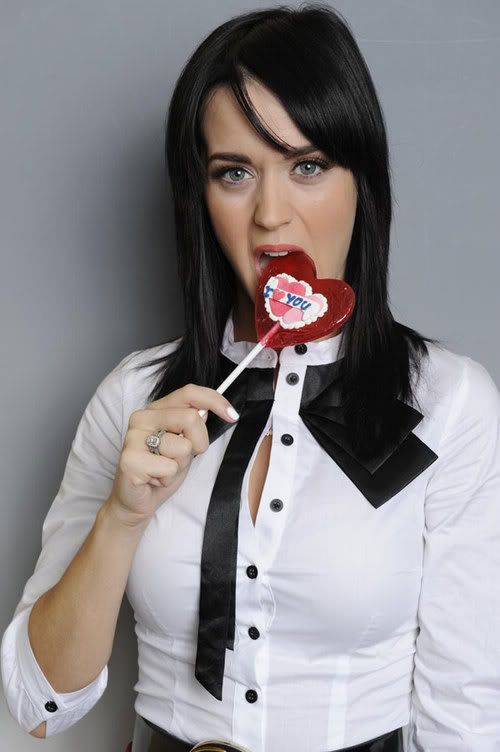 Same as in the bubble picture.
Love polka dots.

I'll be posting more of her photos every once in a while, probably.