Yesterday I didn't even change out of my pajamas. Today I've tried to polish myself up a bit. I really, really loved the dress I'm wearing over the summer, though it's actually a size too big. I've added tights, a leather jacket, and these precious shoes (I used to wear it with red strappy sandals) to warm it up.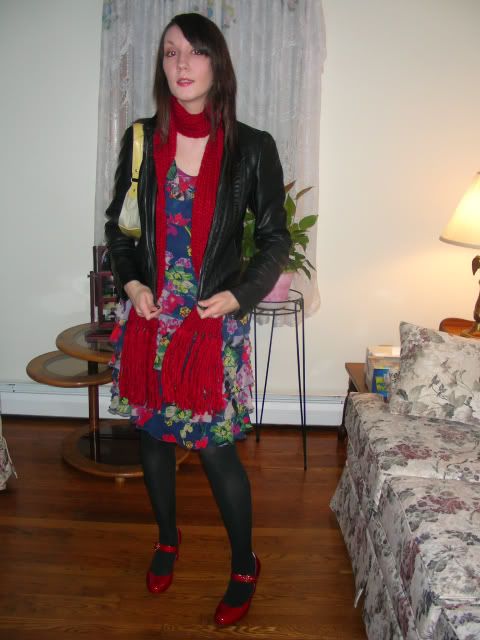 Recently I passed up a $10 real leather motorcycle jacket at a thrift store just because I already had this faux leather jacket at home and knew the real one would never get any wear. Plus, it doesn't hurt not to wear dead animals.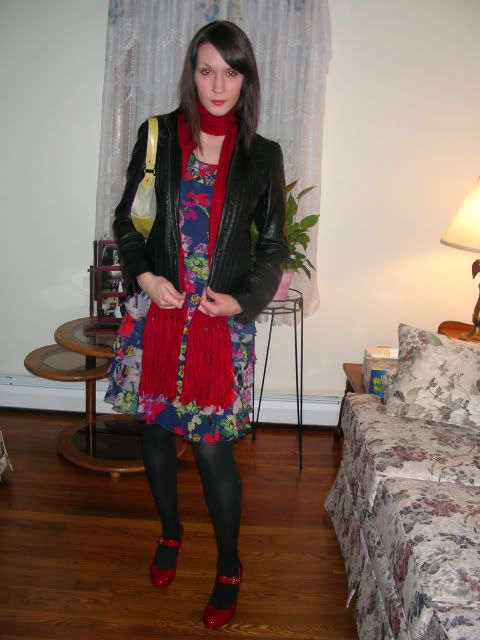 The dress is actually more navy, but since I wasn't able to take pictures with any daylight today, I had to make do with flash, which made my navy into a brighter blue.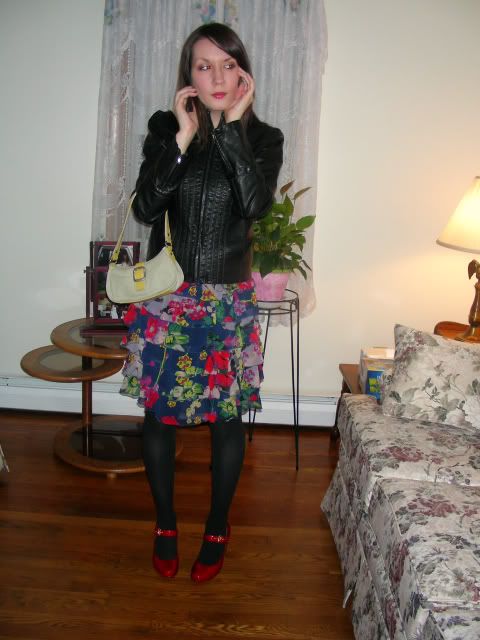 No scarf.
Just the dress. I can NOT get rid of this red eye. I don't have Photoshop.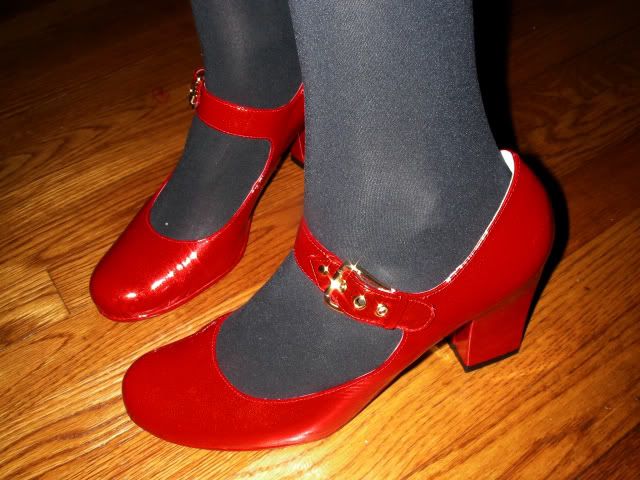 I bought these fiery red patent leather pumps in an effort to get myself wearing heels more often because I (as I've mentioned) have tragically short legs. These are incredibly comfortable. I think I could get used to this.
Dress:
GO International for Target
Tights:
Target
Bag:
Gloria Vanderbilt
Scarf:
Forever 21
Jacket:
Target
Shoes:
Me Too, (
Endless.com
)