I scored a Gunne Sax dress on eBay for $22. I'm calling it my first as if it won't be my last, and for some reason, I think I'm right in saying so. It's a sickness and I've caught it in the worst way.
This dress fits like a glove. I don't usually like long dresses or anything that goes past my knees
because I have pitifully short legs (which is SO not fair), but I'm making an exception for this lovely thing.
So nice that my kitchen is from the same decade as the dress.
I love the shiny gold piping around the seams.
I made this from a ring that you from those a 25-cent machines, and the leather cord from a necklace I got for free with a shirt or something. Nobody likes this necklace but me.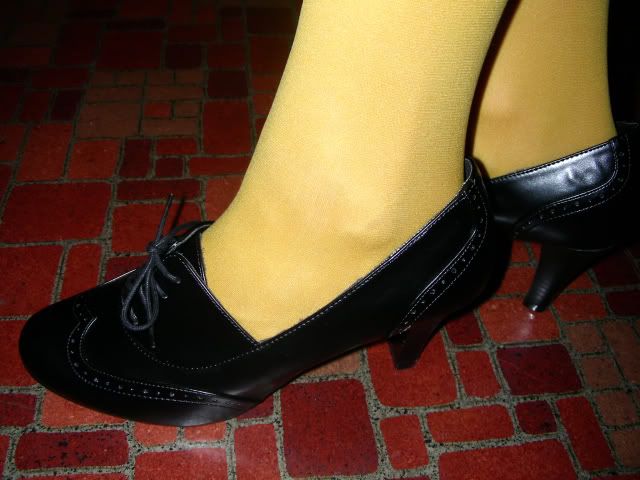 Shoesies!
Dress:
Vintage
Tights:
Five Below
Shoes:
Payless
Necklace:
I made it.