Taking pictures outside feels much better... Except that it was freezing!! And it was a tiny bit too dark. It would help if it didn't start getting dark at 2 in the afternoon.
Please note: Suspenders! On my skirt. They make me giddy.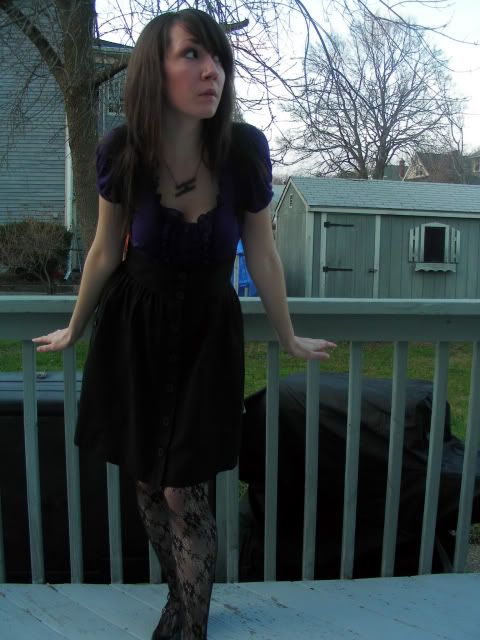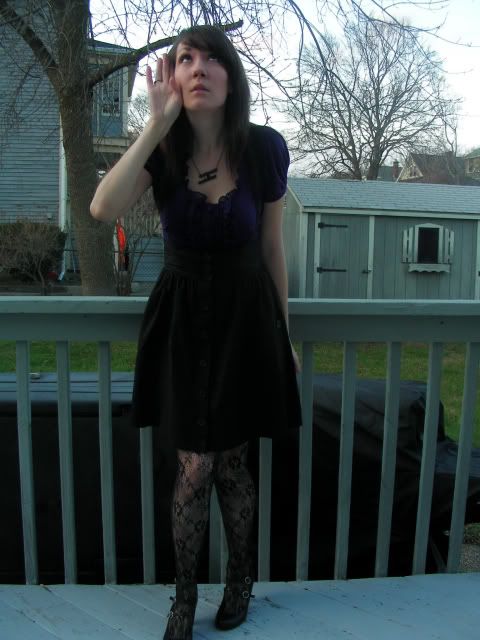 These suspenders tend to slip.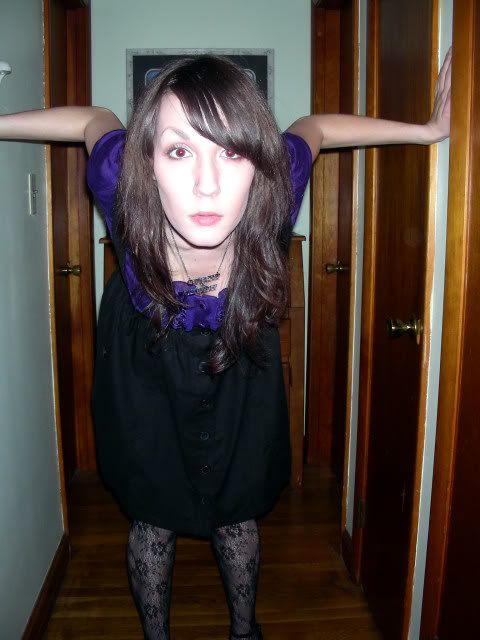 Heh heh. Goofing around earlier.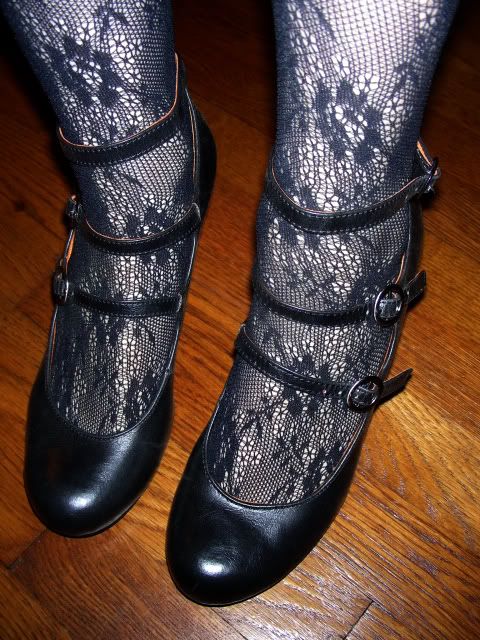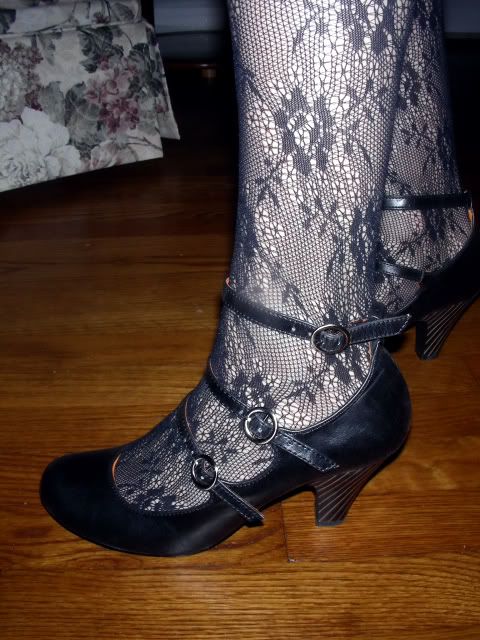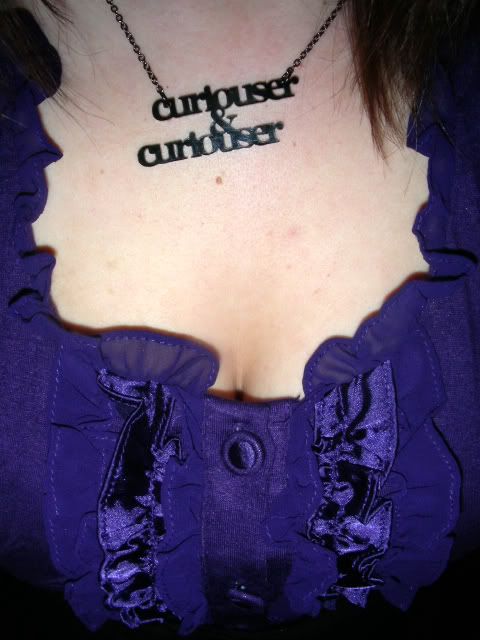 Oh, Alice in Wonderland. More on this necklace soon.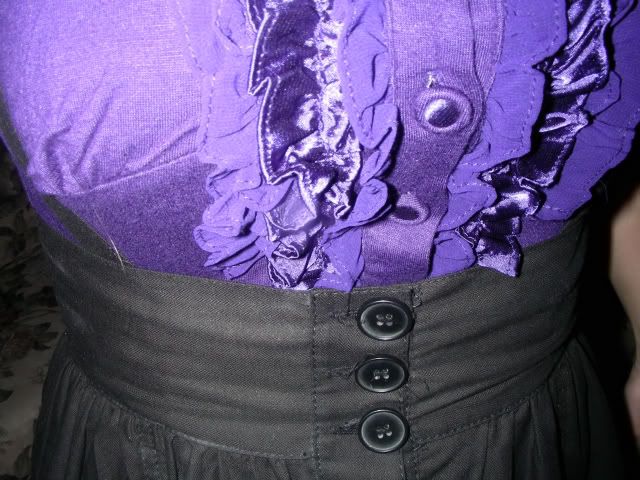 Buttons, buttons.
My hands got all chapped in the cold.
I just got those triple-strap pumps from
BareFeetShoes.com
by a brand called Navid O Nadia, whom I'd never heard of and can't find much information about, but I think they're just lovely. They're vaguely reminiscent (ahem, knockoffs?) of two pairs of shoes I'd secretly coveted, both of which are no longer available: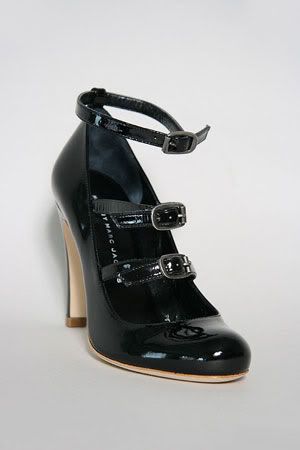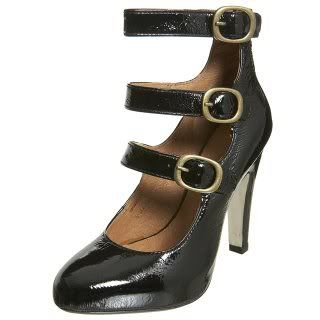 Marc by Marc Jacobs
/
Topshop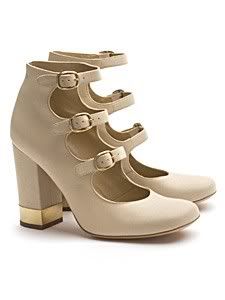 Oh, and these
Chloe
ones, too!
The heels on mine are a little more everyday-friendly and they've got interesting etching in the sides that make them unique.

And I guess that wraps that up...

Shirt:
Forever 21
Skirt:
H&M
Necklace:
Etsy
Ring:
Charlotte Russe
Tights:
JCPenney
Shoes:
Navid O Nadia