Sorry for two non-outfit posts in a row. I'll post an outfit later today, but...
Being from Boston, I feel like I have to bring up Boston-based t-shirt designer Johnny Cupcakes. A few years ago when I used to frequent gigs at the Avalon (R.I.P.) on Lansdowne Street in Boston, this short little guy who called himself Johnny Cupcakes would show up at every show and he'd have some of his shirts to offer the bands after their shows. This was an excellent publicity move on Johnny's part. His shirts became popular incredibly fast. Kids everywhere wanted a Johnny Cupcakes t-shirt. The first boutique was opened in Boston, plus there's a location in Los Angeles, several boutiques worldwide that carry Johnny Cupcakes items, and an
online shop
.
Another great thing about them, they're printed on American Apparel tees, which I think fit best. And let's be honest... Who doesn't love cupcakes?
Here are some of my favorite tees:

The original, the
Crossbones Classic
t-shirt. The one that started it all.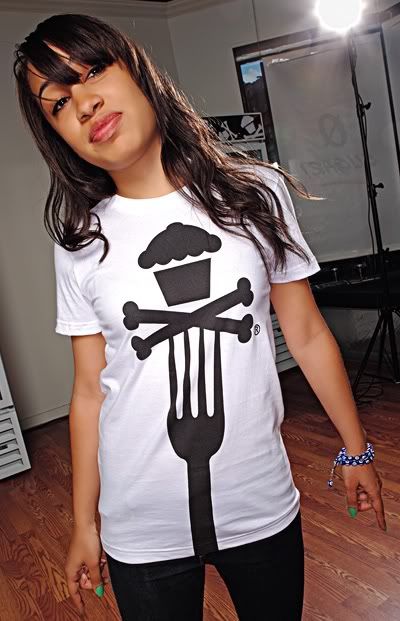 Crossbones Fork
Frosting the Snowman
Support Local
View Baker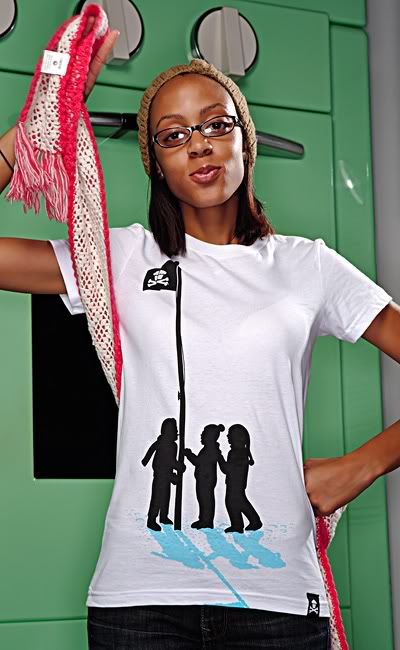 Tongue Flag Pole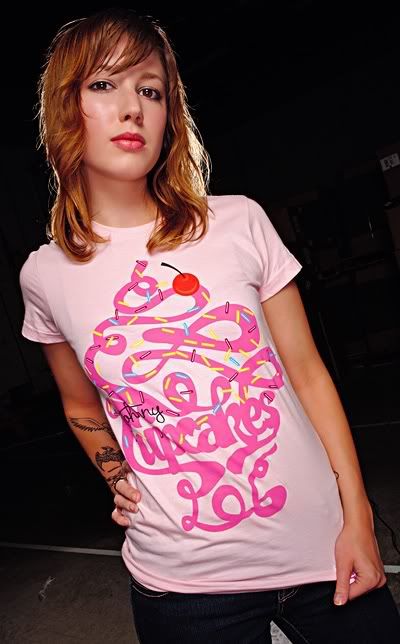 Pink Frosting
And they sell a few other cute little things as well:
Sterling Silver Large Logo Necklace
Kitchen Handbag Black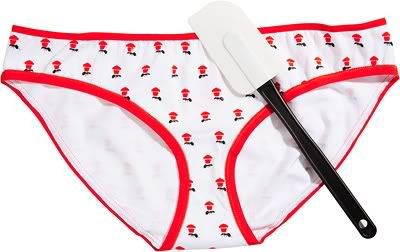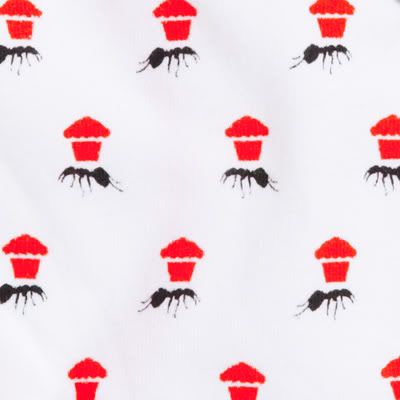 Ants In My Pants Girls Undies
The cute little shop is set up like a bakery:
And when you walk out of the store, they wrap up your shirt and put it in one of these cute little carriers: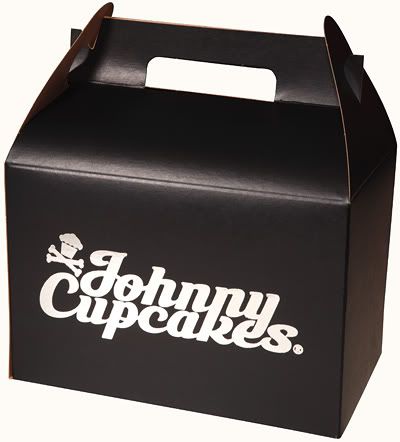 (All photos courtesy of johnnycupcakes.com)
Later today, I'll show you me in my Johnny Cupcakes tee!