So I got really lucky and thrifted all three of these items the other day in one trip to my regular thrift store; the sequin top, the faux fur jacket, and the faux leather skirt (and the tights are from the outfit I posted earlier).

Excuse my disaster of a bedroom, I was in the middle of ripping apart my closet and dreaming up outfits for next week. Speaking of which, that purse is so yummy. You'll see it next week. FYI, the calendar behind me is still sitting on July 2007. My TV hasn't been used since about then, either.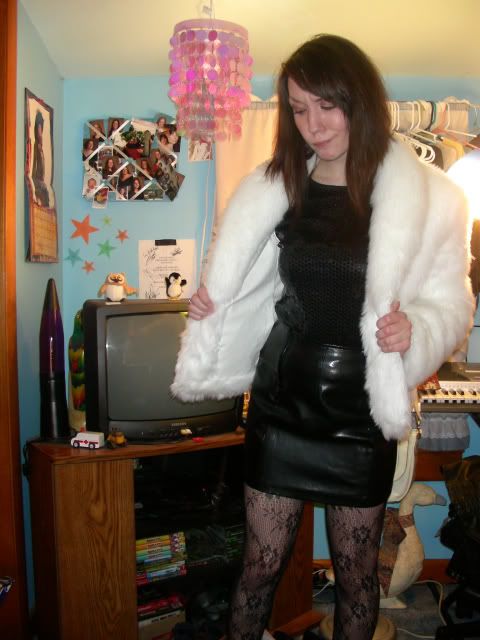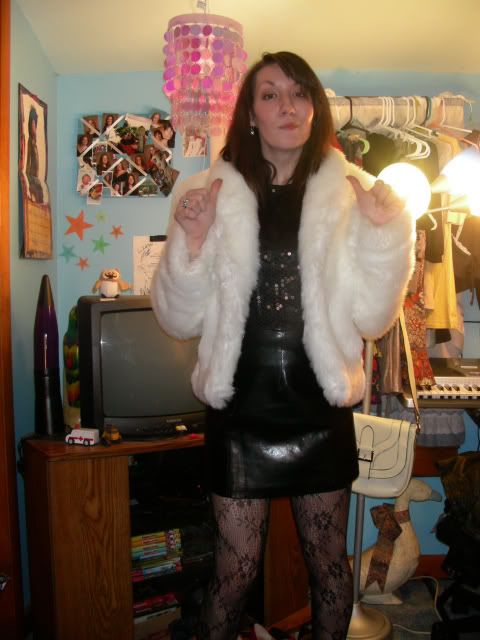 Yeah, I'm only wearing like 10 trends at once.