So I wore jeans again, and I feel like I should mention... Whenever I wear jeans, people get excited, like "Wow, you're not wearing a dress for once!?" And sometimes my boyfriend tells me it's ok to dress casual, as if I feel obligated to wear dresses to impress people. I don't. I feel more comfortable in dresses and am actually rather offended when people suggest I shouldn't have to wear them all the time.
I still feel yucky in jeans, but I'm dressed for the 10 feet of snow outside, fluffy boots and all! Add in a bow around my neck and some festive sequins and I'm good to go.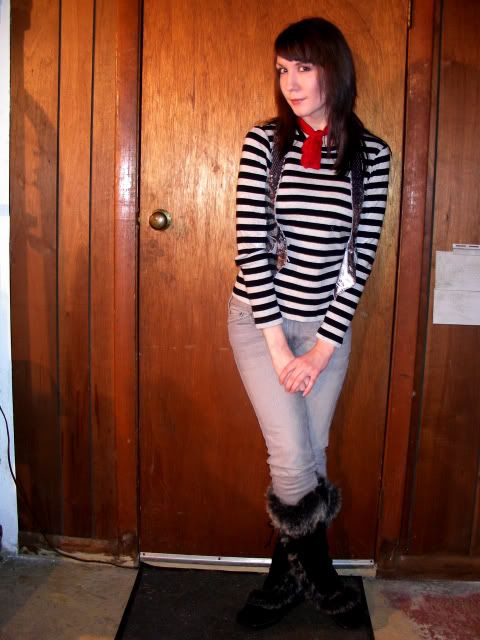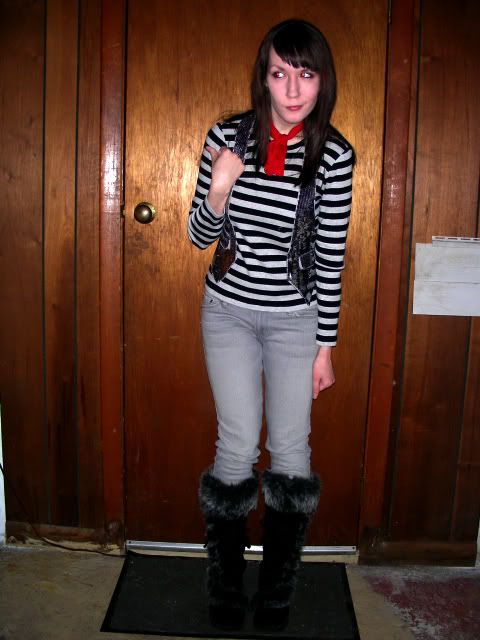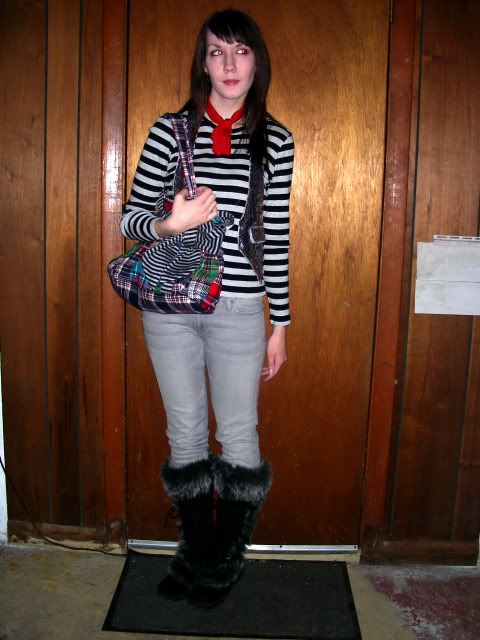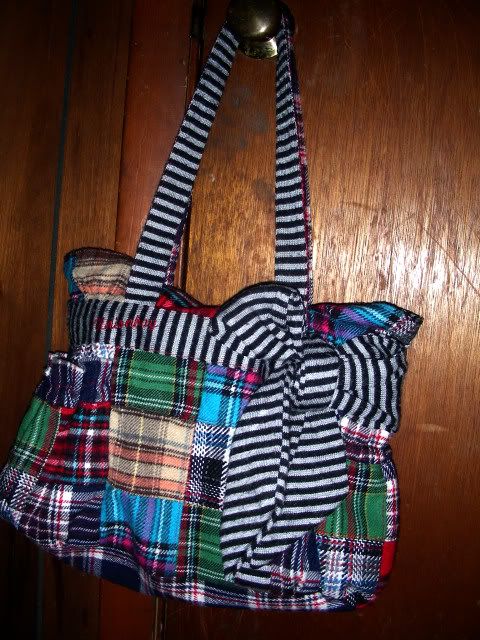 Kinda diggin' this bag.
Shirt:
Sears
Vest:
gojane.com
Jeans:
PacSun
Boots:
Don't remember.
Bow:
Halloween costume.
Bag:
Unionbay, wherever it came from?