A little bit more plaid today. I kind of dig my dress, but I really dig my vintage cowboy boots. I got them on eBay for $10.49. I originally was looking for red cowboy boots, but then I thought the color of these was to die for. These still pinch my toes a tiny bit when I wear them, but I'm breaking them in quite nicely, so they were worth it. My bag and brooch were thrifted, too.
It was too dark in my living room, so I got out of there fast. Maybe next time!
What's weird is the color of my bag and the color of my boots are really similar in plain light, but my flash makes my bag look a little icky. Poor bag.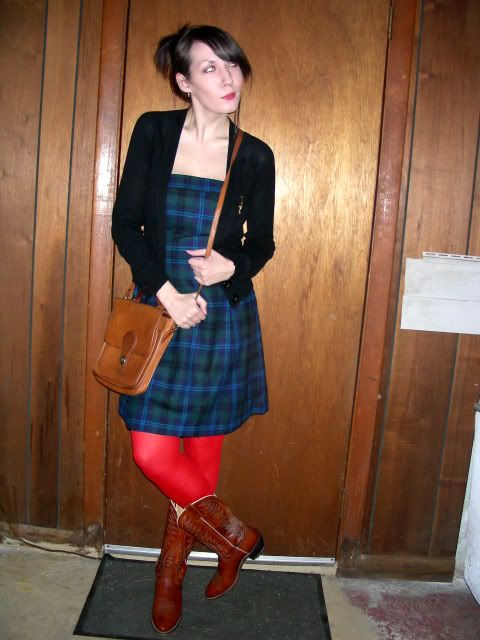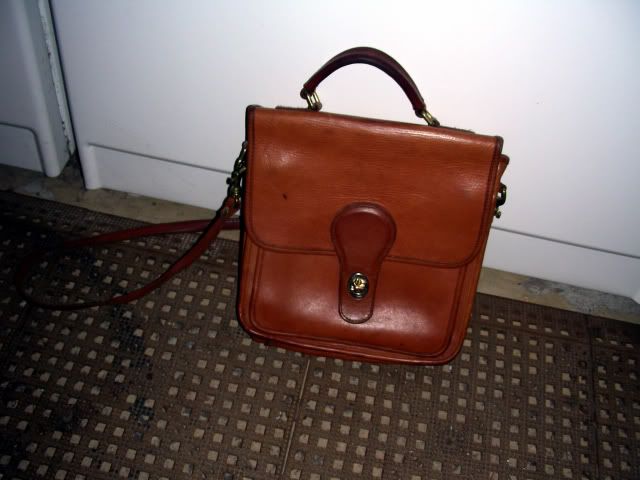 Got this for $6 at a thrift store. It's real leather and needed a little restoring (which still didn't take out all the stains), but it's a cool little bag.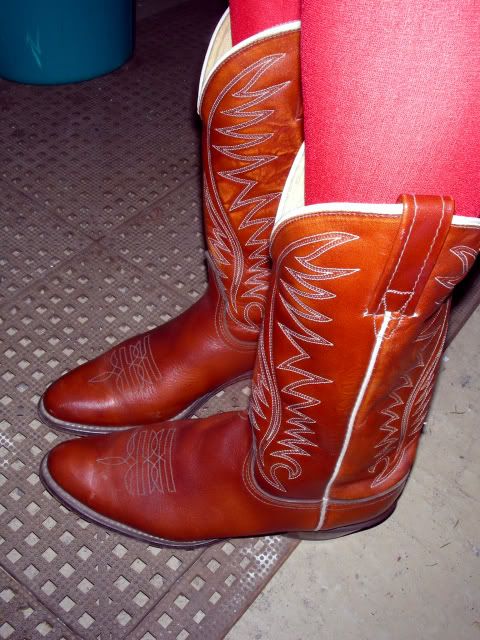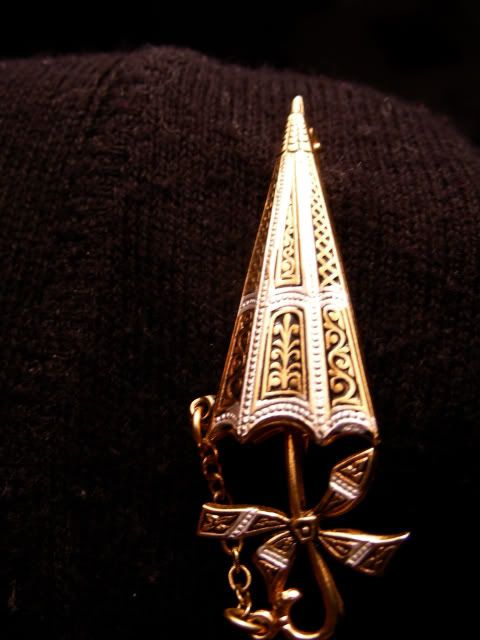 Umbrella brooch!!!
Dress:
American Eagle
Cardigan:
H&M
Tights:
eBay
Brooch:
Thrifted
Boots:
Vintage
Bag:
Vintage