It warmed up a lot today. Enough for me to wear just a thin jacket, but it's nasty and rainy outside and just awful. I dressed to cheer myself up some. This reindeer cardigan from H&M made me giggle, so I bought it. End of story. It's probaby the most fun thing I've ever bought from H&M.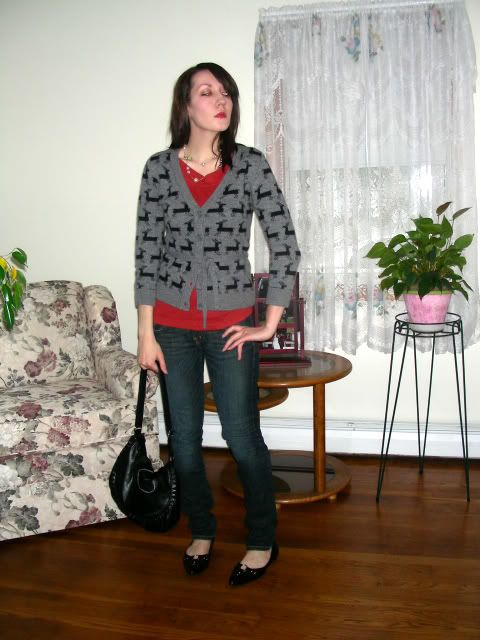 My, what yucky thighs I have. They're the main reason I never wear jeans any more.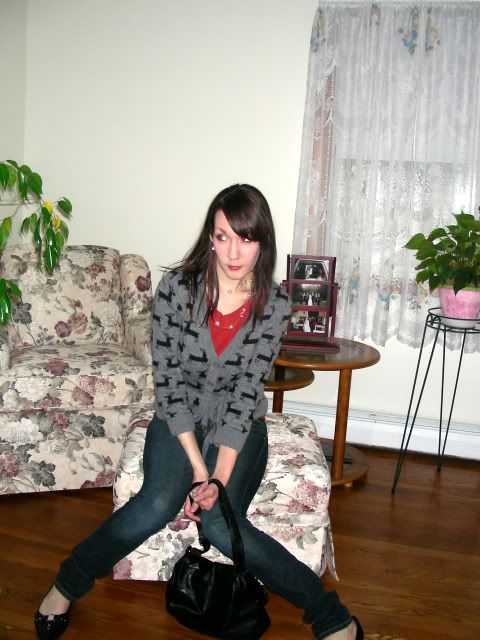 They kind of make me uncomfortable.
My grandparents recently bought this heinous living room furniture. Sigh.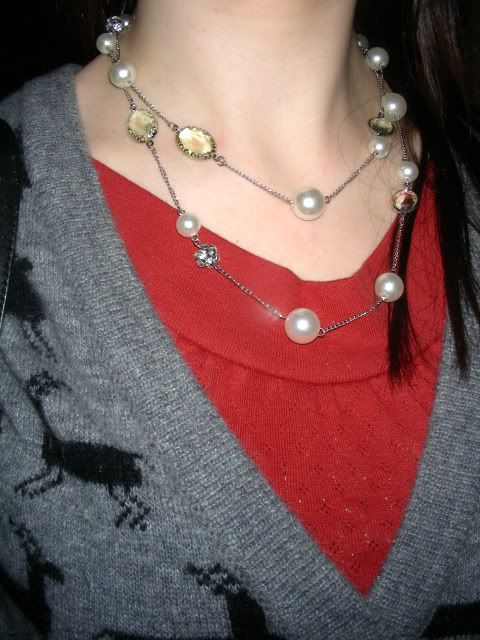 I hate this necklace. It's so cheap I already broke it twice. Note to self: Avoid jewelry from Wet Seal at ALL costs.
Raincoat time. Talk about flash making me look sick. Yow.
Cardigan:
H&M
Shirt:
Charlotte Russe
Necklace:
Wet Seal
Jeans:
Express
Bag:
H&M
Shoes:
LEI
Jacket:
Target