This is what I wore out last night after work. I am please to announce that I have finally acquired boots that are the exact color I've been looking for since August. Other than that, I dressed to keep warm because it was freezing and extremely windy last night. The cardigan I wore is the softest, warmest thing ever. It's roomy, slouchy, and works with the shape of my skirt! And to think I originally bought it only because it was $10 and I couldn't say no.
Some lovely plastic Christmas flowers.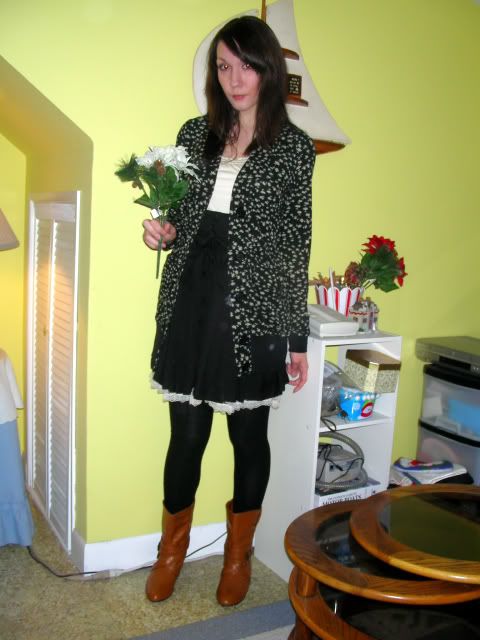 This skirt looks eerily similar to my other black, high-waisted, button-down skirt from H&M (the one with the suspenders). They sure know how to beat a trend to death.
In case you can't tell, I'm becoming more comfortable in front of a camera.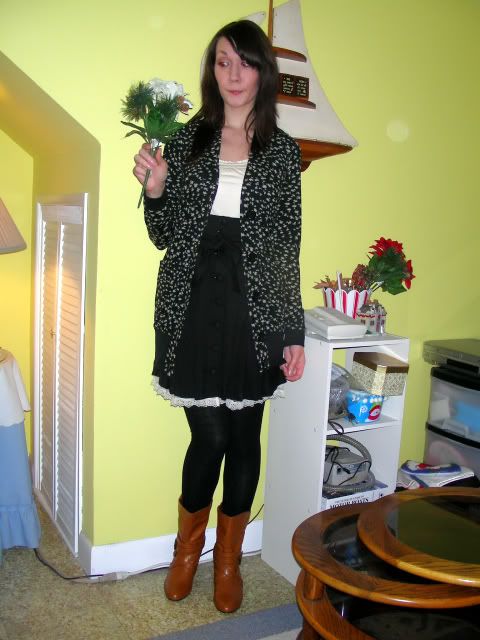 Only posting this because of my face.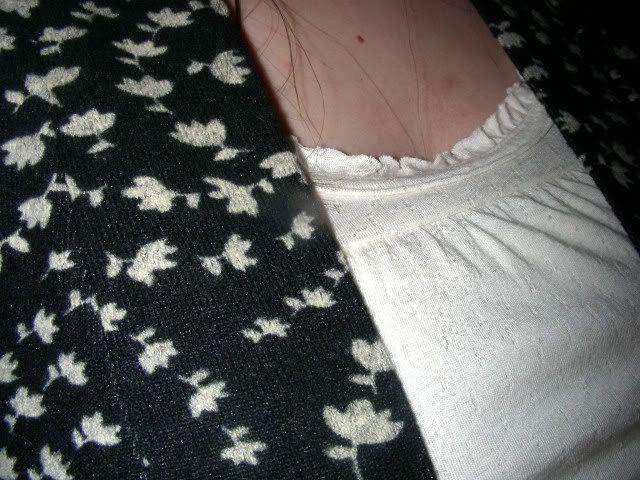 You wouldn't believe how comfy I was.
I'd prefer real cable knit to this silly fake look, but I'll take what I can get. I was so worried about crushing those pleats.
Buckles make me so happy. These boots are clicky when I walk, I think they have a little hidden heel action going on. They're pretty warm for fake leather, too.
Shirt:
JCPenney
Cardigan:
Charlotte Russe
Skirt:
H&M
Tights:
Dots
Boots:
makemechic.com