I think I'm smothering anyone who reads this blog with my casual red and black outfits. I can't help myself sometimes. But as promised, here is my Johnny Cupcakes t-shirt. I feel SO slouchy and slobbish in just a t-shirt and jeans. What do you think of it?

Whoa red jeans. I have mini legs and had to cuff them.
Goofing off.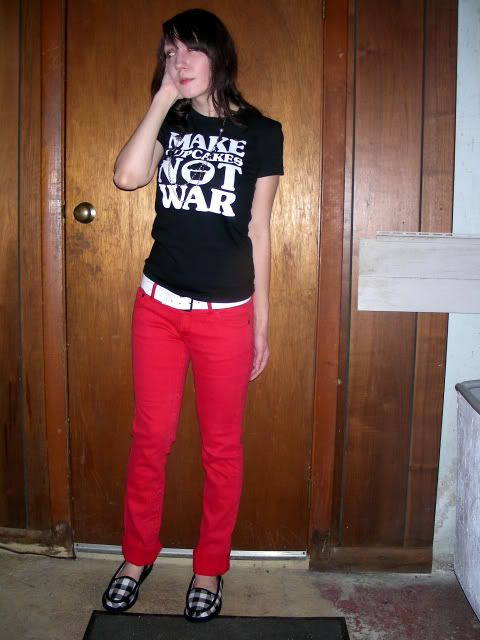 So you can read it: Make Cupcakes Not War. Cute little message if I do say so myself. A perfect slogan for a baking fanatic like me.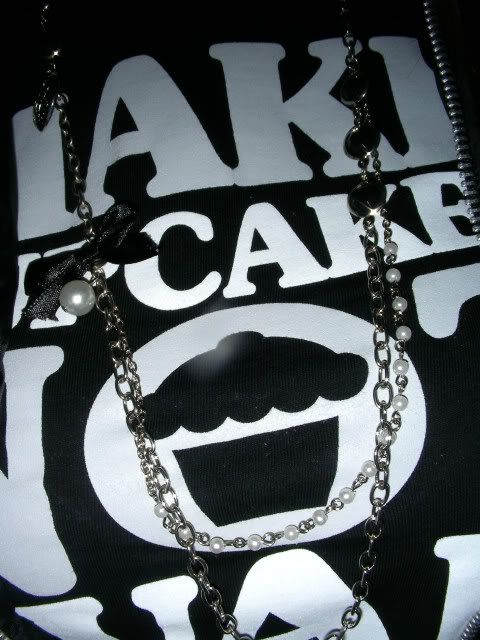 My necklace appears to be an assortment of things.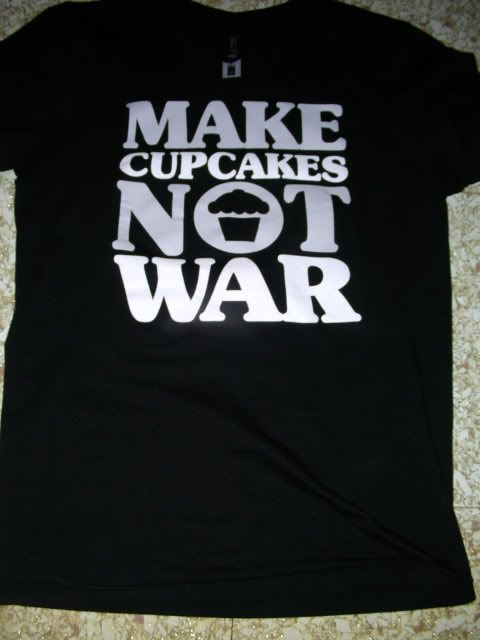 T-shirt, no me.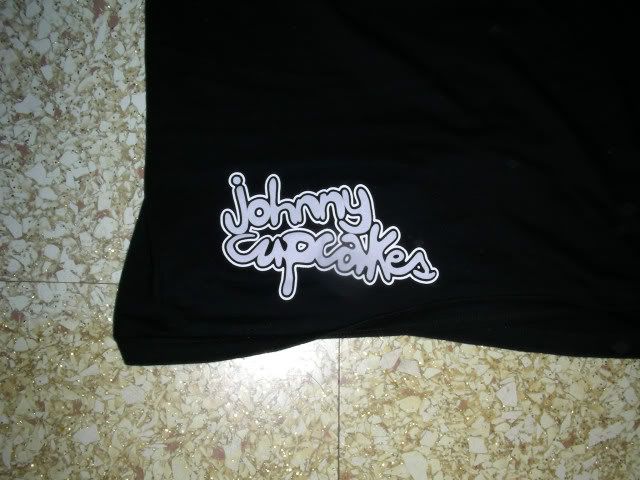 The back.
T-shirt:
Johnny Cupcakes
Jacket:
No idea.
Necklace:
Wet Seal
Jeans:
Forever 21
Belt:
Gift
Shoes:
Roxy
And what on Earth possessed me to buy red jeans? An awkward crush on this fellow: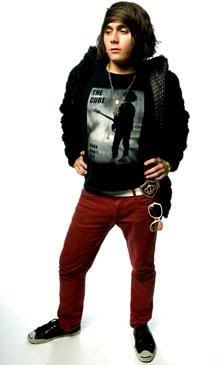 Original image

: MySpace