Just a little outfit quickie. Everything I'm wearing, minus the tights, is kind of old. Really awkward pictures, too. I haven't been feeling very great about myself in front of the camera lately. Sigh.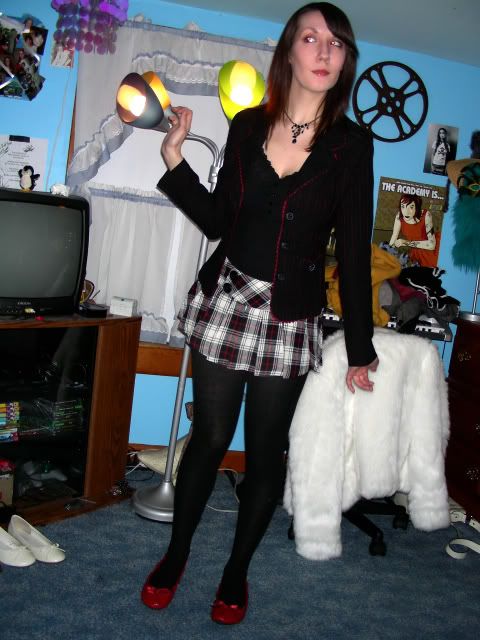 I need a haircut so badly that it hurts to look at myself.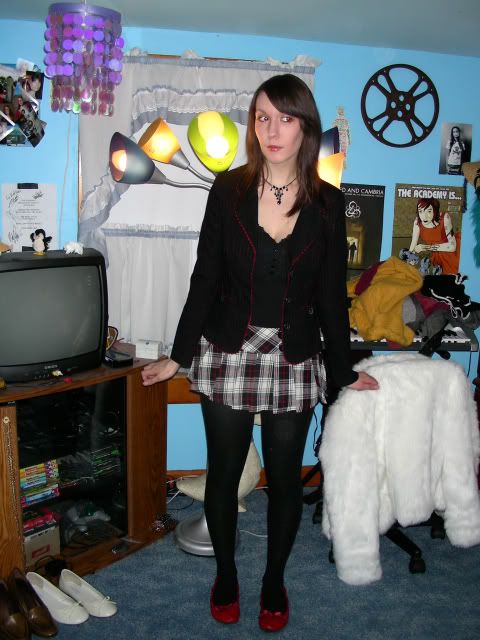 I am, of course, vexed by the idea of a wool miniskirt. Sounds like sort of an oxymoron to me.
Blazer:
Don't remember.
Tank top:
Don't remember.
Necklace:
Don't remember.
Skirt:
Forever 21
Tights:
Dots
Shoes:
Payless