Going against my normal tendency, which would be to avoid too much of any one color, today I wondered what it would be like to dress entirely (as in, from head to toe) in one color.
The yellow was reflecting off the walls and onto my blazer for some reason. It's not even shiny.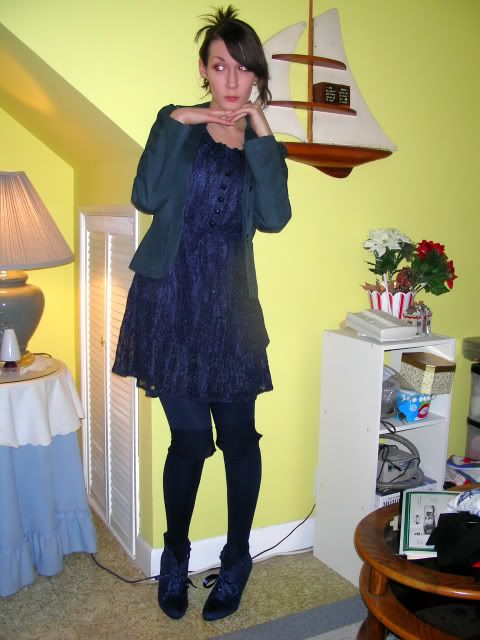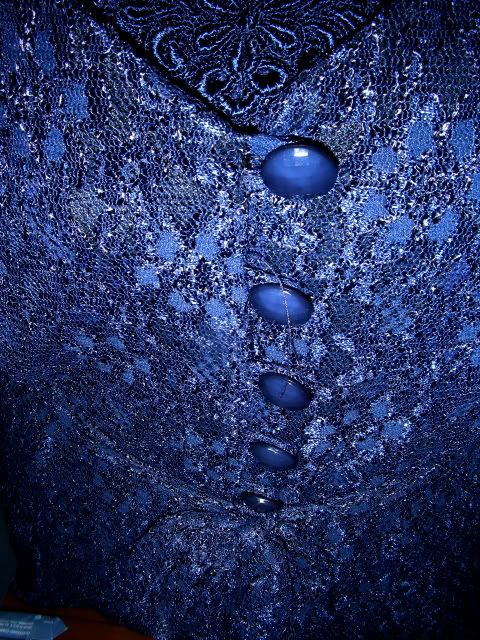 I like these buttons. What else is new?
I am just over the moon for these shoes. There's not much more to say, but I think they're exquisite.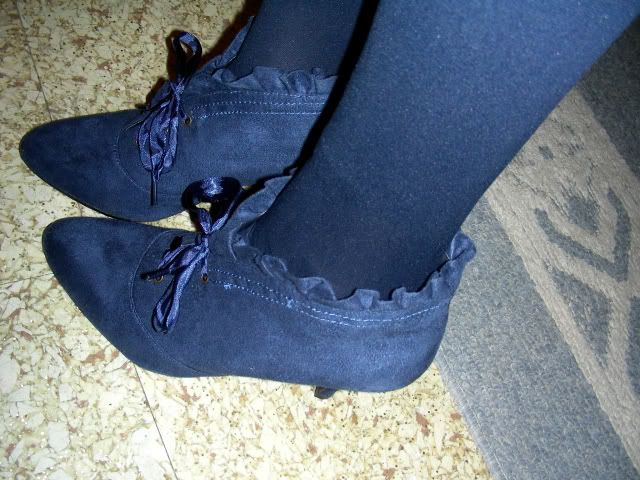 Dress:
Vintage
Blazer:
H&M
Tank top:
Sears (worn underneath)
Skirt:
Mum's old hand-me-down (worn underneath).
Leggings:
Target
Thigh-highs:
Thrifted tights that I ripped and cut into thigh-highs.
Booties:
eBay